Nominations
André R. Ruest, vice-président aux ventes pour Detroit Diesel-Allison Canada Est, a le plaisir d'annoncer la nomination de Pierre Pannitti au poste de représentant.
Pierre Pannitti a plus de 20 ans d'expérience dans la vente et la mise en marché, et se joint à l'équipe de Détroit Diesel-Allison Canada Est et assumera la promotion des ventes des moteurs industriels pour le secteur nord de la région de Montréal.
Source: Detroit Diesel-Allison Canada Est,
(514) 636-0680
---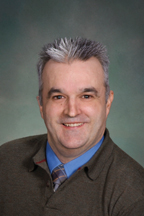 Guy Dubreuil, directeur du territoire pour Vermeer Vente & Service de Ville Saint-Laurent, a le plaisir d'annoncer la venue de Sylvain Caron à titre de représentant des ventes pour l'est du Québec.
Monsieur Caron compte plusieurs années d'expérience dans la vente d'équipement. L'arrivée de Sylvain Caron au sein de l'équipe Vermeer consolide la réussite déjà établie par la compagnie au Québec.
Source: Vermeer Vente & Service
Guy Dubreuil, (514) 331-1332
---
La direction de Globocam a le plaisir d'annoncer la nomination de Guy Landry à titre de directeur des ventes pour les marques Sterling et Western Star.
Monsieur Landry est entré en fonction le 16 janvier 2006. Il s'occupera, à partir des bureaux de Globocam à Pointe-Claire, de la direction des ventes pour les territoires de Montréal et de la Rive-Sud.
Monsieur Landry compte plus de 13 années à la direction des ventes de camions lourds et plus de 20 années d'expérience dans le domaine.
Nous lui souhaitons la bienvenue et la meilleure des chances dans l'exercice de ses nouvelles fonctions.
Source: Globocam,
(514) 344-4000
Appointments
Carol Murray, president and CEO of Power Tech Corporation Inc., is pleased to announce the appointment of Yves Sicotte to the position of vice president, sales and marketing of the company. This appointment is effective immediately. In this role, Mr. Sicotte succeeds Richard Hélie, who, as a sales and marketing consultant, held this position over the last 15 months.
Yves Sicotte has more than 20 years experience in the business world with industrial and heavy machinery companies involved in construction, mining, forestry and public utilities North America-wide.
Before joining PowerTech, Mr. Sicotte was a private sales and marketing consultant for several large manufacturing companies. He also worked as business development manager for Bombardier Recreational Products' ATV division. In addition, he has worked with a large forestry equipment manufacturer as corporate marketing manager for the North American market.
Source: Power Tech Corporation Inc.
---
Manitowoc Crane Group has appointed Raman Joshi to its senior management team as global product manager for the Manitowoc range of crawler cranes. Mr. Joshi reports directly to Larry Bryce, vice president of worldwide marketing, and is responsible for global strategic direction for the complete Manitowoc product line.
His duties include overseeing strategy, alliances, acquisitions, and financial performance, as well as tactical execution of business plans. Raman will be working closely with Manitowoc's sales, marketing, engineering, and manufacturing locations around the world, and will be an important figure within the branded crawler crane product lines.
Raman Joshi is based at the Manitowoc Crane Group facility in Manitowoc, Wisconsin. He brings with him over 13 years of engineering, sales, and marketing experience. He most recently served as US sales and marketing manager for the NSK Corporation ­ a US subsidiary of Japanese company, NSK Ltd. ­ one of the world's largest bearing manufacturers. Prior to NSK, he spent four years working in Osaka, Japan as an overseas project manager for a machine tool manufacturing company.
Raman Joshi holds Bachelor's of Science and Masters degrees in mechanical engineering. He also has an MBA from University of Michigan, Ann Arbor, and is fluent in three languages, Hindi, English, and Japanese.
Source: The Manitowoc Company, Inc.