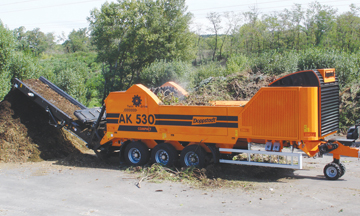 New Exclusive Doppstadt Dealer
for Ontario
Voghel Inc. is proud to announce its appointment as exclusive dealer for the full Doppstadt line of products in the province of Ontario. Already the exclusive distributor in Quebec and the Maritimes, Voghel Enviroquip Inc, the Ontario branch of the group, can now add the Doppstadt products to its range of products it offers.
Doppstadt is manufacturing equipment dedicated to the recycling and treatment of wood, waste, compost and other products. Its broad range of products include slow speed shredders, high speed grinders, trommel screens, and wood chippers. Voghel Inc. has been involved for more than 12 years in the distribution of innovative equipment in the recycling and waste management business. It is the exclusive distributor for the Doppstadt products, as well as for the Rubblemaster compact crushers and the Al-jon landfill compactors for the provinces of Ontario, Quebec and the Maritimes.
Source: J.Y. Voghel Inc.