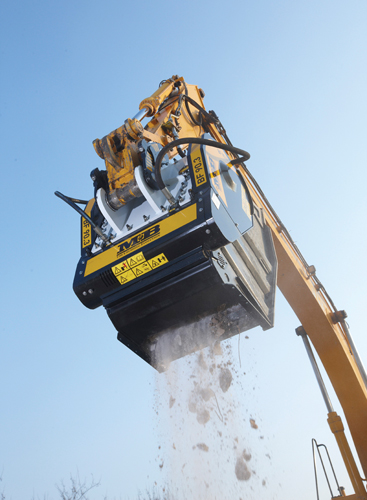 MB Will Play its Four Aces
at CONEXPO-CON/AGG
60, 70, 90, 120 – MB S.p.A. will plays its four winning aces in the most famous gambling city in the world, Las Vegas.
Represented by its U.S. branch MB America Inc. The company will be exhibiting at CONEXPO-CON/AGG 2011, a veritable point of reference for the entire building production chain, from the United States to Canada, from South America to the Asian continent, and from all over Europe.
Despite the worldwide crisis that has affected all sectors, MB S.p.A. chose to go ahead in 2011 and kept investing in product research and development as well as exhibiting at the most important tradeshows. In fact, taking part in many national and international events has laid the foundations for the success of a company that in just a few years has managed to become a world leader in its sector. MB strongly believes that being a point of reference for both its sales network and its customers is crucially important, and its constant presence at tradeshows helps it to establish long-lasting relationships based on trust with the people and companies it has dealings with.
In addition to its legendary bucket crushers, MB S.p.A. will display its latest creation – screening buckets – that are the result of constant research conducted by a qualified work team thanks to which the company can always be at the forefront with equipment one cannot do without at the worksite. Hence, perfect manufacturing, constant supervision by personnel, expertise, technology and innovation have translated into quality processes and products that become better and better with each passing year.
Source: MB S.p.A.