MB and Conderoc at the National Heavy Equipment Show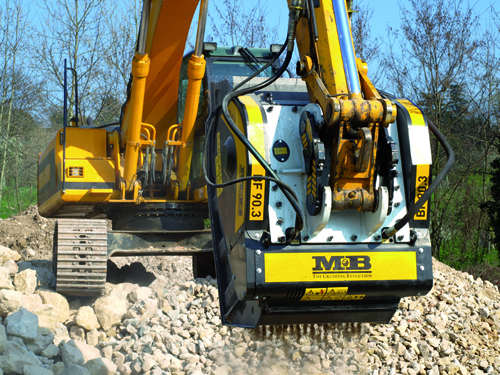 MB's buckets know no boundaries and, year after year, they keep making a name for themselves all over the world, especially on Canadian soil where MB's added value is well known and appreciated by now.
Thanks to the collaboration with Conderoc Inc., MB's bucket crushers were on display at the 2011 National Heavy Equipment Show held on March 3rd and 4th, in Toronto, Ontario, once again proving that the Vicenza-based company is always close to its customers, meeting their needs as best as possible and offering ideal solutions aimed at optimizing time and money at the worksite.
Although the collaboration with Conderoc Inc. was inaugurated at the National Heavy Equipment Show, the project is intended to develop even further, with a demo tour planned in Canada.
The advantages of MB's bucket crushers are increasingly appreciated throughout the world, a sign that the Italian company's constant commitment, combined with its never-ending investment in research and technology, is able to reach near and far, putting itself at the service of a wide range of customers.
Source: MB S.p.A.