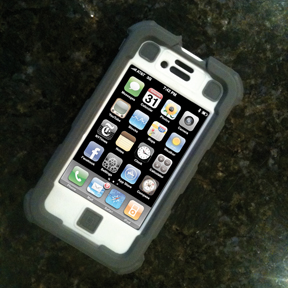 Ballistic HC iPhone Case
For most of you, your phone holds all kinds of sensitive information. That is why you need to keep your phone safe from harm.
For this reason, the Ballistic® Hard Core (HC) Series Case is engineered with 5 layers of protection, including a built in screen protector, water-resistant mesh over all speakers and a durable rotating holster. This case offers security from drops, fingerprints, scratches, dust and well... pretty much any hazard. Models are available to fit iPhone 4, 4S and 5, and come in many colors.
Source: Ballistic Case Company