Volvo Penta to Showcase Full Range of Stage IV/Tier 4 Final Engines
at bauma 2016

Exhibiting at bauma 2016 in April, Volvo Penta will showcase its full range of Stage IV/Tier 4 final engines, all focused on delivering improved fuel efficiency.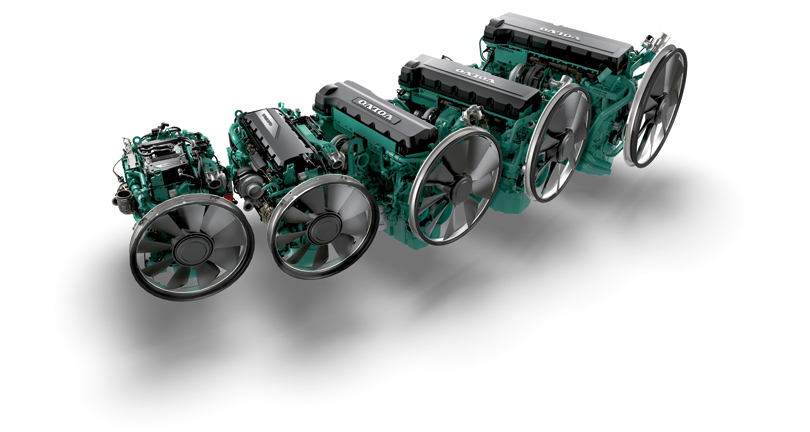 Throughout bauma, Volvo Penta will prove why it is more than just an engine supplier, demonstrating the best ways to optimize machine performance, including maximizing engine fuel economy and lowering emissions in line with regulations.
The full range of Volvo Penta Stage IV/ Tier 4 final engines will be on display at the show, which have been extremely well-received by OEMs for many factors, including reliability, robustness and the associated cost effective maintenance.
The engines are produced to the highest quality standards enabling them to be used in demanding on and off-road applications.
Volvo Penta has chosen an exhaust after-treatment solution that requires only Selective Catalytic Reduction (SCR) technology, facilitating a simple and flexible installation for OEMs. As fewer components are used in the manufacturing process, there is less risk of malfunction, maximizing uptime and minimizing maintenance costs.
Further proof of the high quality of Volvo Penta's engines is the extended oil change intervals, with changes needed only after as much as 1,000 hours of use.
The full range of engines are available to meet Stage II/Tier 2, Stage IIIA/Tier 3 equivalent and Stage IV/ Tier 4 final emissions standards — meaning that no matter where a manufacturer exports its products, Volvo Penta has an engine to match the market's emission regulations.
This ingenuity has been a hit with OEMs, who have praised Volvo Penta for its ability to meet the requirements of differing regulatory standards.
Volvo Penta is joined by sister companies Volvo Construction Equipment (Volvo CE) and Volvo Trucks, on a joint stand at bauma 2016, with the strength of each brand contributing to the overall impact of the Volvo Group.
Source: Volvo Penta AB