Generac Mobile Expands its VFLEX Canadian Generator Line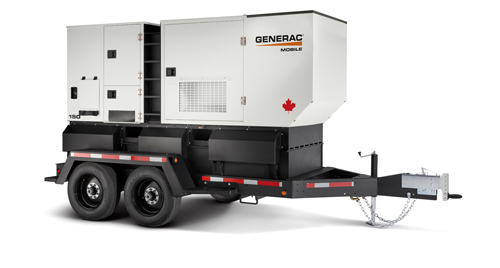 Generac Mobile's VFLEX technology delivers ultimate flexibility for Canadian customers. The VFLEX solution is designed to provide customers and users the ability to adjust the generator's output voltage in order to meet the electrical requirements of various Canadian provinces.
VFLEX diesel (CAN6) generator models feature factory-installed alternator windings that regulate output voltage up to 600 V. Users can easily switch among 208 V, 240 V, 480 V, and 600 V. No transformer is required. Six sizes of the new VFLEX power models/nodes are now available. These models feature Tier 4 final. In addition, CAN6 VFLEX generators from Generac Mobile also include standard cold weather components designed for reliable operation in extreme cold temperatures.
Source: Generac Power Systems