Nominations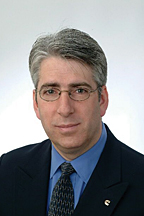 Michel Bergeron, vice-président - Québec de Cummins est du Canada SEC est heureux d'annoncer la nomination de Ghislain Cyr au poste de Directeur des opérations de la succursale de Val d'Or, en fonction depuis le 12 février dernier.
Monsieur Cyr est à l'emploi de la compagnie comme représentant des ventes de moteurs, des produits dérivés et de groupes électrogènes depuis octobre 2002 et occupait auparavant des postes de ventes dans l'industrie de la machinerie de la construction et forestière.
Cummins Est du Canada SEC est le distributeur exclusif des produits Cummins, ReCon, Fleetguard, Nelson, Onan et autres produits dérivés pour le territoire de l'est du Canada.
Source: Cummins Est du Canada SEC, Val d'Or,
(819) 825-0993
---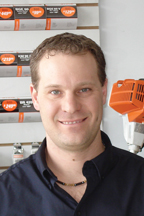 Todd Bissonette, directeur du développement des affaires et Brett Moroso, directeur régional pour le nord de l'Ontario, Location Komatsu, ont récemment annoncé la nomination de Rémi Leclair au poste de directeur du centre de Location Komatsu de Kapuskasing en Ontario.
Originaire de la région, monsieur Leclair, était jusqu'à tout récemment à l'emploi d'Équipement Fédéral, le concessionnaire Komatsu local, à titre de gérant du service des pièces. Technicien Komatsu agréé ayant une formation de technicien d'entretien industriel et compte tenu de ses antécédents professionnels comme mécanicien-monteur et représentant en pièces et service, il a acquis dans l'industrie de l'équipement de la région une réputation enviable.
&laqno;Ici, à Kapuskasing, je suis chez moi et je suis très heureux d'avoir la possibilité de me joindre à cette organisation», a déclaré Rémi Leclair. &laqno;Comme entreprise, ils sont déterminés à voir ce centre de location prendre de l'expansion et je suis enthousiasmé par l'idée de participer à cette croissance.»
Source: Location Komatsu, Komatsu Canada Limitée
---
Bob Gallant, directeur général de SFP Hydraulique Inc., est fier d'annoncer la venue de Pierre Laviolette en tant que gérant de service.
SFP Hydraulique Inc., basée à Laval, est une filiale de Southern Fluid Power Inc., un groupe d'entreprises, dirigé par la famille Perfetto, qui compte quatre unités distinctes (bientôt cinq), dans la fabrication, la distribution, la vente, l'installation et la réparation de systèmes hydrauliques industriels et de camions. De plus, la compagnie offrira bientôt les services de réparation d'arbres de transmission.
Selon Bob Gallant, le dévouement de Pierre Laviolette envers ses clients et collègues est tout simplement exemplaire. Les clients pourront compter sur l'expertise de Pierre Laviolette qui oeuvre dans l'industrie depuis plus de 24 ans.
Source: SFP Hydraulique Inc.,
(450) 688-3678, (514) 465-8300
Appointments
Venetor Equipment Rental Inc., the largest 100% Canadian privately owned equipment rental company in south-central and southwestern Ontario, is pleased to announce that Gary Barbosa has joined Venetor as an account manager in the Cambridge branch.
Mr. Barbosa will be responsible for helping to grow the Kitchener-Waterloo and Cambridge areas along with current account managers Jeff Carruthers and Neil Cabral.
Vince Oddi, sales manager of Venetor Equipment Rental Inc. says "Along with Gary's knowledge and experience in the rental industry, he brings with him a strong commitment to customer service which compliments one of our core competencies. Customer service is what differentiates Venetor from its competition."
The Venetor Group of companies has been family-owned and operated serving Hamilton's Industrial Core and the Golden Horseshoe Area since their inception in 1975. The co-founders, Louis and Miranda Beraldo, together with their three sons, Alvi, Tom and Dennis, direct the day-today affairs of the group. The Venetor Group consists of the Crane Rental Division and Venetor Equipment Rental Inc., renting and selling Aerial Work Platforms & Contractor's Tool. The Venetor Group has operating facilities in Hamilton, Toronto, Cambridge, Windsor and now Oshawa.
Source: Venetor Equipment Rental Inc.
---
Tony Rothwell, general manager of Dynapac Canada Ltd, is pleased to announce that Keith Bernier has been appointed regional service manager by Dynapac Canada Ltd.
In his new position, Mr. Bernier will provide service support to Dynapac's dealer and rental company partners across Canada.
Keith Bernier brings more than 25 years of experience in the heavy equipment industry including the past 8 years with a major wholesale supplier.
Dynapac of Malmo, Sweden, is a global supplier to the paving, roadbuilding and rental industries.
Source: Dynapac Canada Ltd.
---
Hirschmann Automation and Control (PAT) is pleased to announce that Tim Martin has joined the company as a Customer Service Representative. He will be responsible for working primarily with Hirschmann's crane OEM accounts, providing support for Hirschmann's line of crane operator aids.
Tim Martin comes to Hirschmann from the manufacturing industry where he worked as an on-site representative, responsible for planning and customer service.
Hirschmann is a leading manufacturer of information, monitoring and control systems for mobile construction equipment.