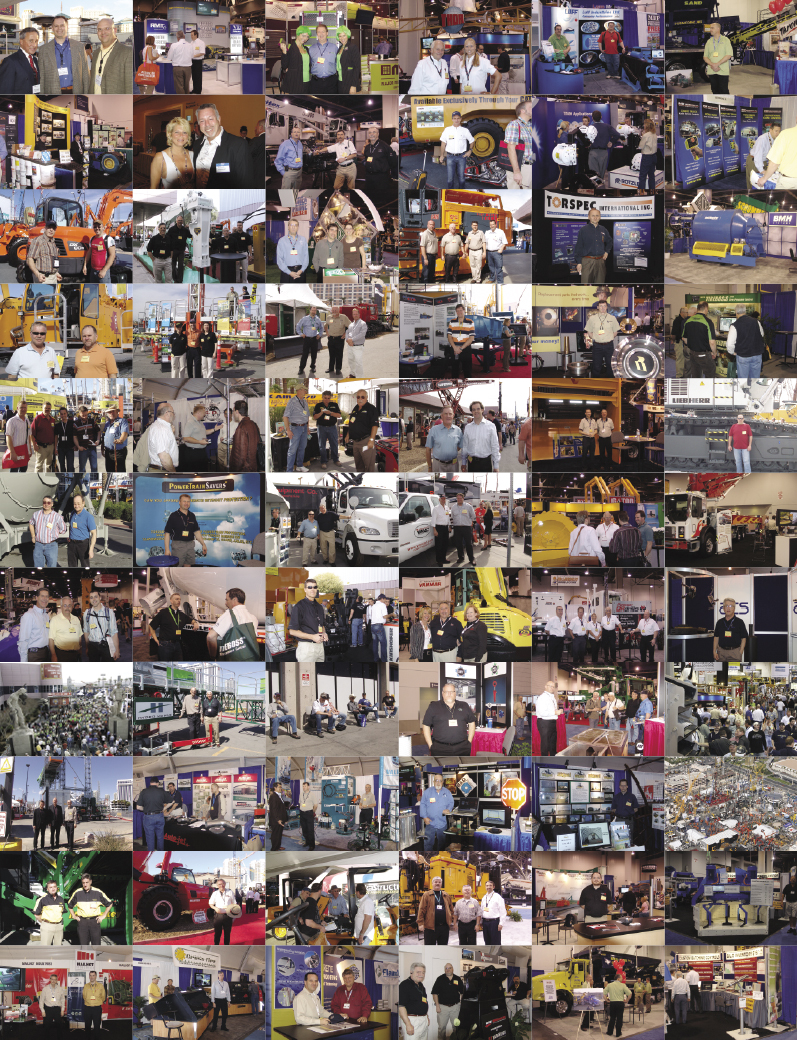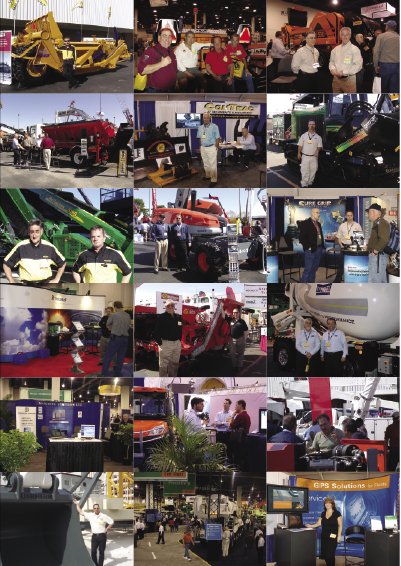 CONEXPO-CON/AGG 2008
and IFPE 2008 Set New Records
CONEXPO-CON/AGG 2008 and the co-located IFPE 2008 expositions have set records for attendance, exhibit space and number of exhibiting companies.
More than 144 600 industry professionals from around the world attended CONEXPO-CON/AGG 2008 and IFPE 2008 during their five-day run March 11 - 15, 2008 in Las Vegas.
CONEXPO-CON/AGG 2008 covered more than 211 966 m2, taken by 2182 exhibitors, and was 21% bigger than the last show, held in 2005.
IFPE 2008 was also the largest in its history with 12 000 m2 used by 469 exhibitors ­ a 16% increase in space compared to 2005.
International visitors from 130 countries represented 19% of total attendance. This year, the number of Canadian visitors amounted to 11 400, up from 8800 in 2005.
IFPE 2008 hosted a new exhibit pavilion sponsored by the American Gear Manufacturers Association (AGMA), welcomed back a Power Transmission Distributors Association (PTDA) pavilion, and set up a new pavilion to highlight the expanded presence of sensors at the show. CONEXPO-CON/AGG 2008 featured a new Safety Zone of exhibits and demonstrations from industry and government groups, including the U.S. Occupational Safety and Health Administration, Mine Safety and Health Administration, National Institute of Occupational Safety and Health, and the Aerial Work Platform Training/International Powered Access Federation.
The CONEXPO-CON/AGG 2008 seminar program offered a record 130 sessions. Show education expanded in 2008 to include a special seminar on best practices for small fleet management.
IFPE 2008 also expanded its educational offerings with an electronic controls symposium added to the show's renowned Technical Conference. The conference offered a record 111 papers from industry experts from around the world.
A record number of 11 associations held annual conventions or board meetings at the shows, and overall a record number of more than 530 industry-related meetings were held in conjunction with CONEXPO-CON/AGG 2008 and IFPE 2008.
The next edition of CONEXPO-CON/AGG is scheduled to be held on March 22 - 26, 2011.