Tighter Emision Levels Challenge the Construction Machinery Industry
Messe München International
Collaboration spéciale
---
A major theme among the innovations to be expected at bauma 2010 in Munich will be cross-sector approaches to reducing emissions.
The International Trade Fair for Construction Machinery, Building Material Machines, Mining Machines, Construction Vehicles and Construction Equipment is taking place just a few months before new emissions directives come into force: from 2011, with the Stage III B Directive 97/68/EC for Europe and Tier 4 U.S. emissions legislation, new interim limits will apply to emissions from non-road vehicles, such as excavators, road rollers and cutters. For example, particulate levels are to be reduced by up to 94% in comparison to the current Stage III A.
Exhaust after-treatment absolutely imperative
In order to achieve this ambitious target, the measures that have been used up to now for internal engines, such as mechanical and electronic control units, common rail systems, electric charging and exhaust gas recirculation, will no longer be adequate. "The new directives will make exhaust after-treatment systems for equipment over 50 hp absolutely imperative," says Gunnar Stein, 'Off Road' product line manager for AVL GmbH in Graz, Austria. AVL is considered one of the world's leading companies in the development of drive systems. It advises and supports many famous engine and machinery manufacturers, who will convene at bauma, the leading construction machinery fair.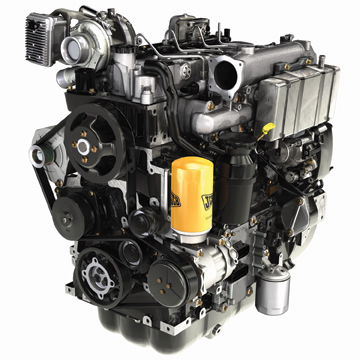 - Variant 1: Exhaust gas recirculation and particulate filters
According to the experts there are two main technological routes to achieving the necessary reduction in emissions. One way is to reduce the level of nitrogen oxide by recirculating the exhaust gas in the engine. The resultant increased particulate emissions must then be collected in a particulate filter. One disadvantage of this system is that the exhaust gas must be cooled before recirculation. "We can expect up to 25% greater heat input into the cooling system in comparison to Stage III A engines," explains Gunnar Stein. "This will require larger cooling surfaces and possibly higher fan performance. The former means the engine and vehicle manufacturers will face a problem with space in the engine compartment, and the latter means an additional energy user will be required."
- Variant 2: Combating nitrogen oxides with SCR systems
In the second technological route the engine is adjusted to low particulate levels. However this means accepting increased levels of nitrogen oxide in the exhaust gas flow. These can then be dealt with using systems involving urea injection (SCR). "Low fuel consumption certainly makes this system attractive, but an additional operating material has to be used with the urea, which further reduces the cost benefits," explains Mr. Stein. From today's perspective, both systems must be combined in order to comply with the demands of Stage IV, which requires a further reduction in nitrogen oxide levels by up to 88% from 2014.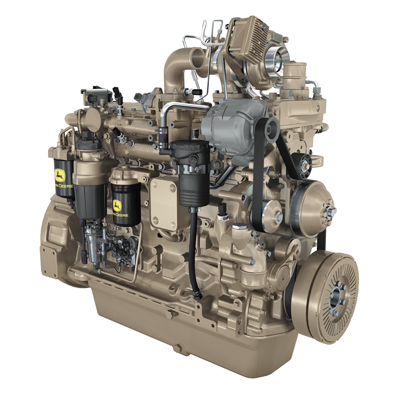 The "side effects" make it complicated
"The Stage III B and IV exhaust gas regulations are a challenge for both engine manufacturers and machine manufacturers, because in these exhaust gas stages not just the engine, but also different components in the exhaust after-treatment and its installation conditions play a major part in complying with the levels," emphasises Frank Diedrich, exhaust gas expert for the VDMA (Verband Deutscher Maschinen- und Anlagenbau), Germany's engineering federation, and the CECE (Committee for European Construction Equipment). "The additional exhaust gas after-treatment has 'side effects', which will strongly influence the development of mobile machines in the future – for example increased noise emission, rising temperatures and the requirement for extra installation space. In addition there will be increased technological complexity in keeping fuel consumption low, and adapting the exhaust gas systems in sometimes less than ideal deployment conditions in the construction industry».
Price increases seem inevitable
Whichever route the manufacturers choose to take, one thing seems certain: prices will rise. According to Gunnar Stein, we can assume that carrying out the measures referred to will see costs for Stage IV engine and exhaust gas treatment almost doubling. "The bottom line is that manufacturers must weigh up the pros and cons of the various technical solutions, so that they come up with not necessarily the cheapest solution, but rather the concept that will be most cost-effective over the whole life-cycle," sums up Mr. Stein.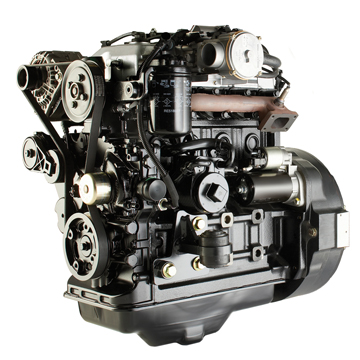 bauma brings together industry expertise
The new emission directives will be a central theme for both the international exhibitors and the trade public at bauma, the world's leading trade fair. From April 19 to 25, 2010 at the New Munich Trade Fair Centre, there will be the opportunity to get an overview of the innovations and solutions put forward on this topic by engine developers, component manufacturers and construction machinery producers.
Market place for innovations
bauma has always been considered the definitive innovations' marketplace for the industry worldwide. According to a representative survey at bauma 2007, 91% of all exhibitors who presented innovative products said that they achieved their objective with a very good or good outcome. Also, 92% of all visitors assessed the presentation of innovations at the leading trade fair as very good or good.
This year, a record 555 000 m2 of indoor and outdoor exhibition space at the New Munich Trade Fair Centre are being dedicated to a display of the latest products from the international construction, building-materials and mining machinery sectors April 19 - 25, 2010. More than 3000 exhibitors are expected to make use of this event, the world´s biggest trade fair for the sector, as a platform for innovations and marketing.