Davey Bickford Signs Nordex as Distributor
Davey Bickford Canada, Inc. is partnering with Nordex Explosives Ltd. to enhance the level of local support and technical services offered to mining and quarry operations throughout Ontario and Quebec. As a new Davey Bickford distributor, Nordex Explosives now offers its customers the Daveytronic® Digital Blasting System, offering unprecedented detonator accuracies and reliability for improved blast performance.
"Nordex Explosives has a rich history of providing superior support and partnering with mining and quarry customers to solve challenging blasting problems throughout its Ontario and Quebec territory," says Greg LeClaire, president of Davey Bickford Canada, Inc. "Our high accuracy electronic blasting technology will allow Nordex to offer an expanded array of blasting solutions for its customers."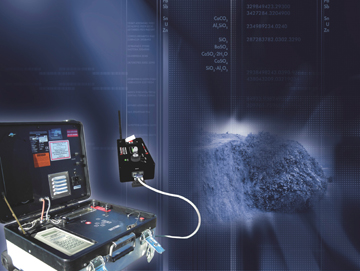 Located in the heart of Canada's mining industry, Nordex Explosives has offered a hands-on approach to providing solutions to tough blasting applications for 40 years. In addition to distributing Daveytronic®, Nordex manufactures a full line of emulsions, ANFO and specialty products. Headquartered in Mississauga, Ontario, the distributor has a main production facility near Kirkland Lake, three satellite customer service locations and six storage facilities. The company owns and operates a fleet of delivery and bulk explosive service vehicles.
"The addition of Daveytronic® to our line gives us a full suite of products, so we can offer our customers an ever broader set of value added solutions," says John Kozak, president & CEO of Nordex Explosives, Ltd. "By delivering a high level of accuracy, Daveytronic® detonators offer better fragmentation, more consistent blast performance and enhanced vibration control."
Through a worldwide distribution network, Davey Bickford offers unsurpassed technical support, blasting pattern consultation and program implementation for the high-accuracy Daveytronic® Digital Blasting System. The product line includes the Daveytronic® detonator, blasting machine, field programming unit, Wireless Blasting System and blast design software, Daveytronic® 2D.
Source: Davey Bickford Canada, Inc.