Nominations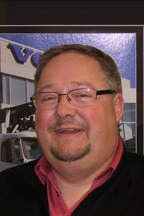 Camions Lourds de Montréal, le concessionnaire Volvo pour le secteur ouest de Montréal et ses environs, accueille avec plaisir André R. Ruest au sein de son équipe des ventes à titre de conseiller et responsable des flottes.
Monsieur Ruest vous offre ses services en tant que conseiller professionnel dans le domaine du camionnage pour vos achats futurs de camions. Avec plusieurs années d'expérience dans le camionnage, il pourra vous aider à rentabiliser votre flotte, et surtout trouver le bon produit pour la bonne application. Question de prix, Camions Lourds de Montréal vous offrira un prix juste et équitable.
Camions Lourds de Montréal dispose de plusieurs modèles en inventaire pour une livraison rapide à des taux de change avantageux à l'achat ou financé au moyen du crédit bail offert par Volvo Finance Canada Inc.
Source: Camions Lourds de Montréal
André R. Ruest, 514-246-5378
---
La compagnie Phil Larochelle Équipement Inc. est heureuse d'annoncer la venue de Jean-Pierre Beucher au sein de son équipe des ventes à titre de directeur de territoire pour la région de Montréal.
Monsieur Beucher possède une solide expérience dans le domaine du camion lourd à titre de représentant technique et commercial. Il sera responsable du développement des ventes de tous les produits d'équipements de déneigement et des semi-remorques basculantes fabriqués par Phil Larochelle Équipement Inc. auprès des villes, municipalités et entrepreneurs privés.
Phil Larochelle Équipement Inc. fabrique une ligne complète d'équipements de déneigement pour camion et une ligne de semi-remorques basculantes. Avec plus de 50 ans d'existence, Phil Larochelle Équipement Inc. se distingue par une approche client authentique où la qualité se reflète véritablement dans la conception, la fabrication, l'installation et le service après-vente.
Source : Phil Larochelle Équipement Inc.
Jean-Pierre Beucher cell : 514-207-1434
Appointments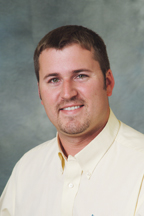 Underground Tools, Inc. recently announced the addition of Mark Gehrke as territory sales manager. Mr. Gehrke joins the company with over 15 years of sales and product management experience in the underground construction equipment industry.
"We are at a point right now where, in order to maintain and improve the quality of our service, we needed to bring Mark on board and expand our sales staff," said UTI partner, Mike Burns. "Mark is highly qualified and gives us the opportunity to raise the level of service to our existing customers and reach out to new ones as well."
Mark Gehrke began his career with his family-owned trencher dealership in Phoenix, Ariz. and then as a founding member of equipment manufacturer American Chain, Inc. and most recently as ground engaging manager for Astec Underground.
Underground Tools, Inc. manufactures a wide range of wear parts for the underground construction industry, specializing in trencher and horizontal directional drilling ground engaging parts.
Source: Underground Tools, Inc.
---
Grosvenor Americas has appointed Michael Beattie as chief portfolio officer. He succeeds Dave Olson, who is retiring after 20 years with the company.
In his new role, Mr. Beattie will have the responsibility for all of Grosvenor Americas' property assets in the U.S. and Canada, which total approximately seven million square feet with a value of $2,6 billion. He will be based in the company's Vancouver office.
MichaelBeattie has served as Grosvenor Americas' senior vice president of Portfolio Management for the past two years. Prior to that, he served as vice president. He holds a B.A. degree from the University of Calgary and is a member of the Downtown Vancouver Business Improvement Association, the Real Estate Council of Alberta, the National Association of Industrial and Office Properties (NAIOP), the Building Owners and Managers Association (BOMA), and the International Council of Shopping Centers (ICSC).
Source: Grosvenor Americas