The Zaxis 180LC-5: A New Model to North America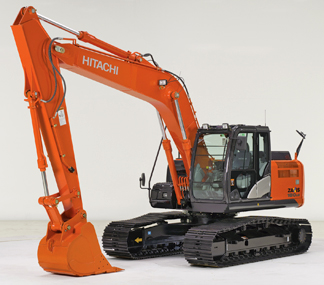 New to the North American market, the ZX180LC-5 is specifically designed to appeal to small contractors, water and sewer contractors, and those who dig basements and pools. It packs excellent productivity and fuel economy into a small package.
The ZX180LC-5 has a unique boom/arm configuration for greater lift capacity and a wide undercarriage for more stability. It is lighter and easier to transport than the next-sized up excavators, yet can perform much of the same work while saving diesel-fuel dollars.
The new 180LC-5 is also loaded with numerous customer-driven enhancements to deliver superior productivity and durability, while keeping operating costs low.
Source: Hitachi Construction Products