Bentley's Great Eight Ends Production
The mighty Bentley 6¾-litre V8 engine has finally reached the end of its manufacturing run. In production for more than 60 years, and with the same configuration and bore spacing as the very first version from 1959, the last L-Series engine will spend its life powering the last specially-commissioned Mulsanne 6.75 Edition by Mulliner.
"Our venerable 6¾-litre V8 has powered the flagship Bentley for more than 6 decades, and so has earned its retirement. I am extremely proud of the generations of skilled craftspeople that have meticulously assembled every one of these engines by hand over the years. That this engine stood the test of time for so long is testament to the ingenious engineers who kept making the engine ever more powerful, refined and reliable. Now, we look forward to the future of Bentley, powered by our exceptional W12, sporting V8 and of course our efficient V6 Hybrid – the start of our journey to electrification," commented Peter Bosch, Bentley's member of the board for manufacturing.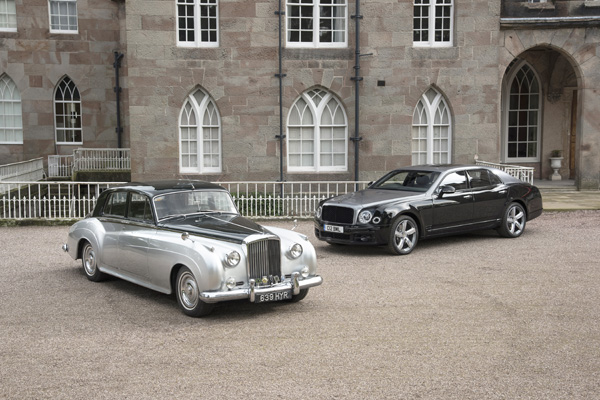 Originally designed in the 1950s to deliver a step change in performance over the I6 it replaced, the L-Series V8 first saw service in the 1959 Bentley S2 – developing around 180 hp, deemed "adequate" by Bentley at the time. Since then, through continual design improvement and turbocharging, the engine has evolved into a 530 hp low-revving engine delivering a "wave of torque" that caracterize Bentley cars.
Over the last 60 years 36,000 L-Series engines have been hand-crafted in the engine workshops of Bentley's Crewe headquarters.
Source: Bentley Motors Ltd