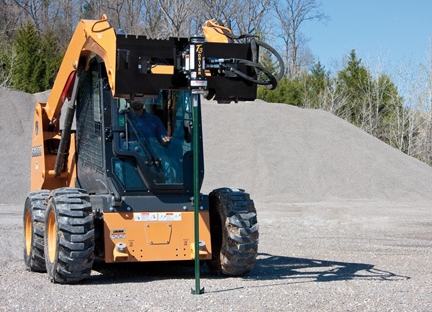 The T3 Post Driver from Danuser
Danuser Machine Company, Inc. is proud to introduce the T3 Post Driver as the newest product in its line of innovative attachments. Designed for T-posts, the T3 can drive up to 76 mm O.D. pipe. It eliminate the fatigue often associated with hand-held drivers.
Versatile mounting options available for quick attach systems as well as a bolt-on/weld-on bracket that mounts to a flat surface. Limit fuel consumption by operating at a lower RPM, maximum efficiency is achieved at 15 GPM.
The T3 Post Driver is ideal for snow fence installation and fencing contractors.
Source: Eastern Farm Machinery Ltd.