The New Mercedes-Benz GLS: The S-Class of SUVs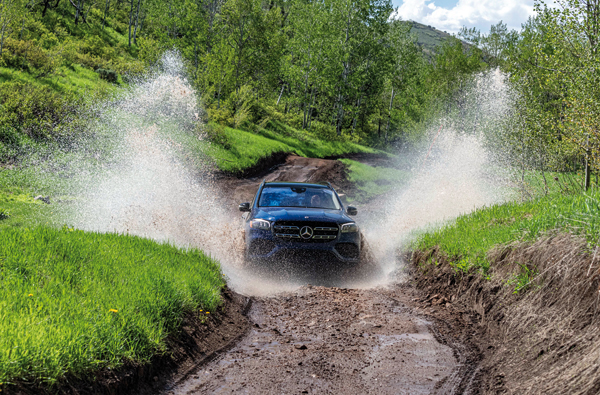 The new Mercedes-Benz GLS is the brand's largest and most luxurious SUV and offers more of everything: more space, more comfort, more luxury. The confident presence of its exterior stems from its impressive dimensions, which are even larger than those of its predecessor.
The active suspension on 48 V basis offers outstanding suspension comfort, agile handling and a high degree of off-road capability. Like the GLE, the GLS features the latest generation of Mercedes-Benz driving assistance systems giving cooperative support to the driver. The new 4MATIC ensures great agility on the road and strong performance off the beaten track.
As the S-Class of SUVs, the new GLS indulges its passengers, especially those in the rear with the EASY-ENTRY function, which makes it easy to get into and out of the 3rd row seats that can accommodate people up to 1.94 m tall.
"The GLS combines modern luxury with the character of an off-roader," says Gorden Wagener, chief design officer at Daimler AG. "Powerful highlights of the off-road design idiom combine with an elegance reminiscent of a classic luxury saloon. The interior is a synthesis of modern, luxurious aesthetics, hallmark SUV practicality, and digital high-tech. In our view, the new GLS therefore offers the best of all these worlds."
Powerful 6 and 8-cylinder engines are matched to the 9G-TRONIC automatic transmission and a transfer case with electronically-controlled multi-plate that varies the torque from 0-100% between the axles.
Source: Mercedes-Benz