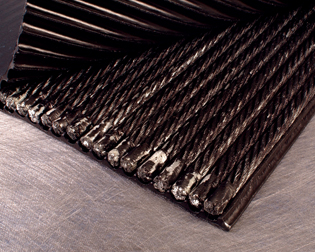 Carlyle Buys Goodyear's Engineered Products Division
Global private equity firm The Carlyle Group recently announced that it has closed its purchase of substantially all of the Engineered Products Division of The Goodyear Tire & Rubber Company. Through a long-term license agreement, products will continue to carry the "Goodyear" brand, while the legal name of the company has been changed to Veyance Technologies, Inc.
Veyance CEO Timothy R. Toppen said customers will continue to see the Goodyear Engineered Products brand and uncompromising standards they have known since 1898. "In addition, we have adopted a new corporate name - Veyance Technologies, Inc. It combines two critical components of our daily operations. Our products convey materials, fluids or power from one location to another and are designed to optimize performance for customers and end users."
He added, "While the Goodyear Engineered Products brand will remain front and center in our marketing, the Veyance moniker will identify our new company as we prepare for and aggressively pursue growth opportunities."
Carlyle managing director Daniel A. Pryor said, "Veyance has proven products, an excellent management team and significant growth prospects domestically and abroad. Carlyle will support Tim and his team as they continue to provide quality products to their industrial, military, and automotive customers."
Veyance Technologies, Inc., based in Akron, Ohio, manufactures and sells Goodyear Engineered Products branded industrial power transmission products; heavy-duty and lightweight conveyor belts; hydraulics; rubber track; and automotive and heavy-duty truck belts, hose, tensioners and air springs.