Ammann Acquires Asphalt Finisher Business From Antec/IRM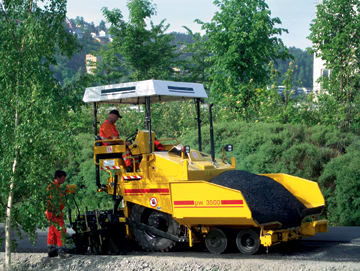 Ammann has acquired the asphalt finisher technology division and its employees from Italian company Antec/IRM (Italian Road Machinery) with headquarters in San Lazzaro di Savena (Bologna) within the framework of an asset deal.
The takeover will add small and medium-sized, easy-to-use asphalt finishers to the current product range maintained by the internationally operative supplier of road construction machinery based in Langenthal (Switzerland).
An important and technologically sophisticated product now rounds off the Ammann product range for road construction. Further extensions will be added successively to the new product range.
Asphalt finishers create a surface layer made of asphalt or other materials on a pre-compacted road subsurface. The addition of the new model range means that Ammann now offers its customers around the world every product they need to build roads. Ammann has a broad scope of technological know-how at its disposal ranging from mineral processing to mixing plants and from asphalt finishers to a comprehensive range of compaction machines. Amman products are currently manufactured at nine plants in six countries around the world. The company has further secured its position in the global market for suppliers of road construction equipment.
Source: Ammann Schweiz AG