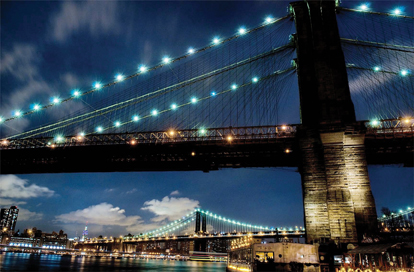 Ottawa to Host Canadian Bridge Safety and Longevity Conference
Ottawa, Ontario will be the venue for BRIDGELIFE 2010, an international conference and exposition focused on bridge asset management on November 18 - 19, at the Ottawa Marriott. Within the major focus the themes will include management, monitoring and new materials.
BRIDGELIFE 2010 will make an important contribution to ensuring the safety and sustainability of Canadian infrastructure. Bridge asset management has become a matter of great public concern in recent years. At the same time, new materials and monitoring techniques have been developed that will help extend the safe, useful life of bridge structures.
The conference and expo is intended to provide bridge asset management professionals and those responsible for bridge operations with current information in key areas. Participants will share ideas on strategic approach, best practices, tools and technology for asset management, enhanced reliability and increasing longevity of bridge assets. Prioritizing limited resources and expert views on the future will also be discussed.
Conference speakers will include bridge owners and their support teams. Provincial, state, municipal, national bridge and private sector owners are participating. Also present will be experts and international technology companies offering cutting edge solutions.
The conference will feature sponsors and exhibitors that to date include Schoeck Canada, Salit Specialty Rebar (SSR), Pultral, SIKA Canada, Structal-Bridges, Fyfe Co., Hughes Brothers, OZ Optics, Roctest, Guardian Bridge Inc., and MacDonnell Group.
Source: MacDonnell Cultural Productions