Michelin and Yellowstone Park Foundation Partner to Reduce Carbon Footprint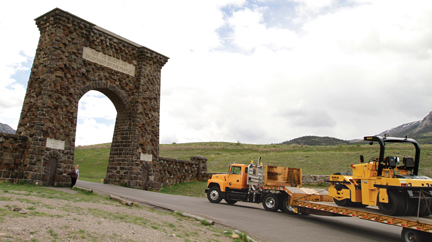 Although the amazing geological features, interesting wildlife and natural beauty of Yellowstone National Park get most of the attention, the world's first national park also has more than 740 km of roads to maintain and approximately 3 million visitors to welcome each year. As the official tire of the Yellowstone Park Foundation, Michelin is helping the park achieve its goal to reduce the greenhouse gas emissions in the park by 30% by the year 2016 by providing its green, energy-saving tires for the park fleet.
"Since Michelin became the official tire of the Yellowstone Park Foundation in 2009, the park's fleet managers have reported fuel savings on the first seven vehicles of as much as 20% compared to the previous tires," said Don Baldwin, product category manager for Michelin Americas Truck Tires. "This translates into emissions savings of more than 4 t of CO2 each year per truck. In addition, the Michelin tires are lasting twice as long as the previous tires, further reducing environmental impact."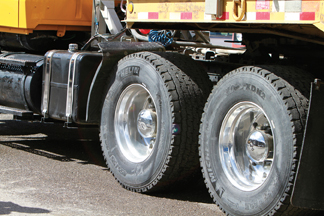 Michelin provides green, fuel-saving tires to a wide variety of vehicles in the park ranging from haul trucks and dump trucks to front-end loaders and other service vehicles. The tire maker's most popular wide single truck tire, the Michelin X One XDN2 tire, is the featured tire on work trucks that operate both on- and off-road. Often unseen by visitors, these work vehicles are essential to maintaining the park for visitors, researchers and wildlife alike. Assuring that the fleet is fuel-efficient saves money but also significantly reduces carbon emissions.
In addition to providing tires, Michelin field engineers are frequently on-site to consult with fleet managers about optimizing the tires for the harsh Yellowstone environment. The idea behind this partnership is to help the park operate more efficiently, but also to learn as much as possible about how tires respond in extreme conditions.
"Yellowstone is the ideal proving ground for developing the best tires for our customers," said Mr. Baldwin. "These trucks operate in extreme conditions all year round. From very low to high temperatures, in varying altitudes, in both dry and wet weather, and on all kinds of surfaces – from pavement to gravel, sand to snow – these trucks have to keep working. What we're hearing is that Michelin tires have helped them do that more efficiently."
Source: Michelin North America