City of Somerville Selects Innovative 3M Pipe Liner to Rehabilitate Water Infrastructure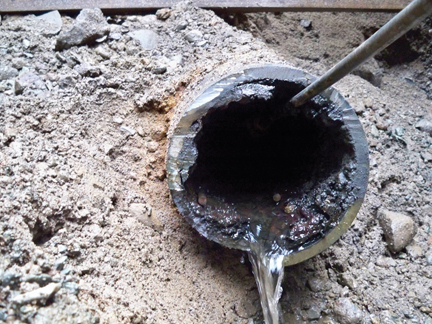 The city of Somerville, New Jersey, has applied the new 3M™ Scotchkote™ Spray In Place Pipe 269 Coating to a portion of its drinking water pipeline, as part of the U.S. Environmental Protection Agency's (EPA) Aging Water Infrastructure Research Program. The 3M coating is a polyurea-based liner that resurfaces existing pipes to minimize water loss throughout the system.
The EPA's scientific and engineering research program evaluates promising innovative technologies, such as 3M's Scotchkote Spray In Place Pipe (SIPP) Coating, that can reduce costs, and improve the effectiveness of operation, maintenance and renewal of aging drinking water distribution systems. 3M SIPP 269 Coating offers a sustainable, cost-effective alternative to traditional water-pipe rehabilitation methods, such as total replacement and cement-mortar lining, that disrupt water flow to homes and businesses. With a one-hour cure time, 3M SIPP 269 minimizes the traditional side-effects of pipe repairs, such as detours on city streets.
The field project in Somerville will give industry and government officials an opportunity to put the product through several challenges to create a quality assurance protocol. The installation was conducted in partnership with the City and results will be evaluated by a team from Battelle, American Water and the EPA.
"As in many cities across the North America, portions of the water infrastructure in Somerville were showing signs of deterioration," said Chad Carney, global marketing manager, 3M Water Infrastructure. "This field demonstration will rehabilitate an impacted section of Somerville's pipeline, as well as provide performance and cost data that other cities can use to create new protocols and best practices for pipe rehabilitation."
The 3M SIPP 269 is ideally suited for pipe diameters of 10 to 30 cm, and is approved to NSF/ANSI Standard 61.
Source: 3M