US Radar Offers Self-Contained Sub-surface Penetrating Radar System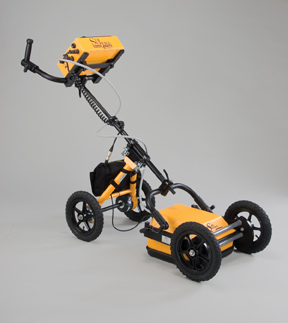 Featuring a technologically-advanced, yet simple touch screen operating system and a variety of antenna frequency options, The Seeker SPR from US Radar is an easy-to-operate, sub-surface penetrating radar system that is able to infiltrate numerous surfaces such as soil, clay, concrete and brick. The Seeker integrates a complete imaging system into one portable, user-friendly unit, making it a convenient and practical solution for a variety of industries, including general and underground construction, road and bridge building, structural and civil engineering, environmental, law enforcement and underground utility.
By transmitting energy pulses through a variety of mediums, the system is able to display an image of the sub-surface on the operator interface. Users have the ability to set a variety of parameters prior to each unique survey for maximized efficiency. Parameters including soil settings, algorithms, and color palette may be set quickly and easily via the touch screen. Furthermore, the system can be set to focus on a particular depth range, useful if the approximate depth of an object is known.
The Seeker is a non-destructive method of testing. It is both safe and environmentally friendly, as its frequency waves inflict no damage on the sub-surface or surroundings. Featuring battery-powered operation, the unit is virtually silent and creates minimal disturbance.
Source: US Radar