New Compact Sweeper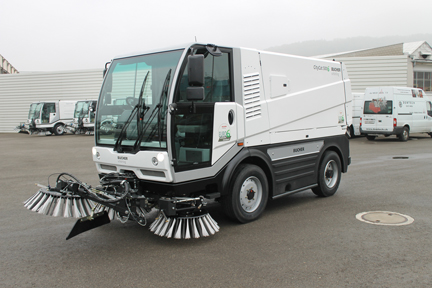 Once again, Bucher Schörling innovates with the new compact sweeper CityCat 5006.
This new model is equipped with a big comfortable cabin which offers an excellent visibility to facilitate work. The CityCat 5006 is ideal for cleaning narrow areas with limited access such as alleys and bicycle paths.
Due to his exhaust gases recycling system, this new compact sweeper is ecological and meets all the latest environmental standards. More so, his four-wheel drive allows better traction. With its high volume waste bin and its large water tank of 880 l, the CityCat 5006 gives optimal suction results.
Source: Accessoires Outillage limitée