Nominations
---
Denis Gauvin, président de Denis Gauvin inc. est heureux d'accueillir Michel Bédard au poste de représentant de machinerie lourde dans la région de Québec.
Denis Gauvin inc., vend et offre le service d'entretien et de réparation pour les machines de marque Doosan, Manitou, Gehl et autres. Aussi, l'entreprise offre le service de pièces et réparation pour les machineries Kobelco, Bobcat, et Deutz.
C'est avec grand plaisir que Denis Gauvin accueille Michel Bédard au sein de son équipe de vente.
Source: Denis Gauvin inc.
---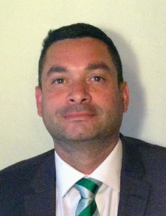 Denis Gauvin, président de Denis Gauvin inc. est heureux d'accueillir Marc-André Cyr au poste de représentant des produits Manitou et Gehl.
Marc-André Cyr est un spécialiste dans le domaine et il se fera un devoir de mettre son expertise au service des clients de la région de Québec.
C'est avec grand plaisir que Denis Gauvin accueille Michel Bédard au sein de son équipe de vente.
Source: Denis Gauvin inc.
---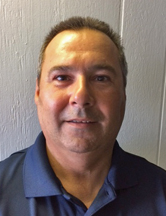 Robitaille Équipement Inc. est fier d'accueillir Ernest Boutin au sein de son équipe de représentant. Monsieur Boutin détient une solide expérience au niveau des ventes, du service à la clientèle et même de la soudure.
Il s'occupera du territoire de Québec, Portneuf, Mauricie jusqu'à Lanaudière.
Notre représentant Éric Chantal qui occupait ce territoire viendra consolider l'équipe de vendeurs internes. Monsieur Chantal compte plus de 8 ans d'expérience au sein de notre organisation.
Nous souhaitons le meilleur des succès à messieurs Boutin et Chantal dans leurs nouvelles fonctions.
Source: Robitaille Équipement inc.
---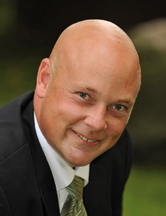 L'équipe de Nortrax Brossard tient à souhaiter la bienvenue à Tommy Goyette dans son nouveau poste de directeur du territoire pour la rive-sud de Montréal.
Oeuvrant à titre de directeur de territoire depuis près de 10 ans dans l'équipement lourd spécialisé, monsieur Goyette s'est forgé une solide réputation, grâce à son dévouement, sa disponibilité et son honnêteté.
Avec une équipe comme celle de Nortrax Brossard et un produit comme John Deere, il saura certainement excéder les attentes de sa clientèle.
Source: Nortrax Canada inc.
---
Terex Construction annonce la nomination de Lynn Patterson au poste de directrice régionale des ventes des équipements Terex® Bid-Well pour le territoire de l'ouest canadien.
Madame Patterson apporte plus de 15 ans d'expérience approfondie construction et distributeur vente dans un territoire qui s'étend vers l'ouest et comprend la province du Manitoba.
Dans son nouveau rôle, Lynn Patterson sera responsable des ventes, de la formation et du soutien à la clientèle pour la gamme de produits Terex Bid-Well pour les ponts, les routes, et les aéroports.
«Tout au long de ma carrière, j'ai établi un partenariat avec des clients pour les aider à choisir le matériel dont ils ont besoin pour leur travail, et j'ai une connaissance approfondie non seulement de ce que les entrepreneurs ont besoin, mais aussi pourquoi ils choisissent une pièce d'équipement pour le travail», dit madame Patterson. «J'ai hâte d'aider les entrepreneurs à choisir le bon finisseur Terex Bid-Well, non seulement pour leurs projets en cours, mais aussi pour les travaux futurs.»
En plus de son rôle pour le matériel Terex Bid-Well, Lynn Patterson offrira également son soutien aux ventes sur le terrain pour les bétonnières Terex.
Source: Terex Corporation
Appointments
---
Andy Braithwaite has accepted the position of ramming and bursting sales manager for HammerHead Trenchless Equipment in its new eastern Canada regional office.
Mr. Braithwaite, who is a Certified Engineering Technician or C-Tech, is a veteran trenchless methods instructor with over 25 years' experience in horizontal directional drilling, ramming and bursting applications.
In his latest positions, Andy Braithwaite served as a drilling consultant, traveling across North America addressing specific trenchless technology challenges on wide range of projects. To launch his market education initiative, he has planned a series of one- and two-day seminars that will be offered to contractors and engineering, and municipal project teams.
Source: HammerHead Trenchless Equipment
---
The Ontario Stone, Sand & Gravel Association (OSSGA)'s Board of Directors is pleased to announce the appointment of Ted Wigdor CEO of the Association.
Most recently the vice president, Government and Corporate Affairs with the Certified General Accountants (CGAs) of Ontario, he brings a depth and breadth of experience in government relations, association management and leadership, regulatory affairs and issues management. Mr. Widgor started with OSSGA on August 11th and had the opportunity to meet many OSSGA members over his first few weeks on the job – through the current roster of tours and regional meetings.
In addition to his experience at CGA Ontario, an organization that serves 31,000 members and students, Mr. Widgor was also president at SAMCI Toronto (S.A. Murray Consulting Inc.) – a small government relations firm with a big reputation. During his time at SAMCI, he spent seven years working with the Ontario division of the Cement Association of Canada to help them develop messaging that resonated in the political framework and advanced their agenda. This included the formation of a non-partisan Cement Caucus at Queen's Park and a focus on industry issues.
"Ted has a strong background managing complex issues and is not afraid to look at things differently," said Malcolm Croskery, Chair of the OSSGA Board of Directors. "We believe that skill set and those insights will be a significant asset to the industry as we face the challenges ahead."
Previous OSSGA CEO Moreen Miller left the Association in May to pursue new challenges as president of Fowler Construction. Under Mrs. Miller's leadership, the Association earned a solid reputation as a proactive industry organization at the forefront of natural resource management in Ontario and an Association that lives the credo that we're stronger together.
Source: The Ontario Stone, Sand & Gravel Association (OSSGA)
---
Leica Geosystems has hired Bryan Baker as UAS sales manager, NAFTA. In his new role, he will apply his aviation expertise and extensive geospatial experience to lead the adoption and strategic growth of Leica Geosystems' Unmanned Aircraft Systems (UAS) solutions throughout North America.
Over the past year, Leica Geosystems has become the leading provider of rotary UAS solutions that are safe, autonomous, easy to maneuver and capable of collecting high-resolution imagery for surveying, mapping, inspection and other professional applications. The company's UAS solutions portfolio includes the Dragon 35 from SwissDrones, an unmanned helicopter that integrates the proven benefits of the Leica RCD30 medium-format camera into a UAS with superior payload capacity, prolonged endurance, stable flight patterns and a high degree of safety, making it the ideal solution for complex mapping jobs in harsh environmental conditions.
Leica Geosystems also offers the Aibot X6 hexacopter from Aibotix (a Hexagon company), which can carry a wide range of cameras and sensors for mapping and inspection applications that require accurate, high-resolution imagery. Both the Dragon 35 and Aibot X6 are provided as complete, professional solutions with integrated software and knowledgeable support.
Source: Leica Geosystems Inc.