ASV Adds Saskatchewan Dealer to Network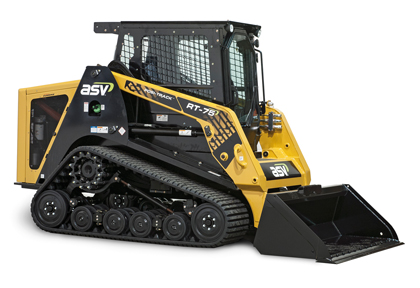 ASV Holdings Inc., a manufacturer of all-purpose and all-season compact track loaders and skid steers, has added GlenMor Equipment to its dealer network.
The Prince Albert, Saskatchewan-based dealer will offer all ASV Posi-Track® compact track loaders, featuring best-in-class rated operating capacity, cooling systems and hydraulic efficiency. This includes the new RT-40, an industry-leading small-frame compact track loaders, the VT-70, ASV's first mid-frame vertical lift model, and the RT-120 Forestry, the industry's most powerful compact track loaders. The company will also carry ASV's full line of skid steer loaders.
"GlenMor Equipment is a pillar in the Prince Albert community," said Jim Haroldson, ASV district sales manager. "The company has a reputation for excellent customer service, as well as experience with ASV equipment, which can be depended upon during the frigid Saskatchewan winters."
GlenMor Equipment offers new and used equipment sales and rental equipment, specializing in products and accessories for acreage maintenance, construction, farm and recreation.
"We've been proud supporters of our region's construction and agriculture industries for more than 35 years," said Bryce Floer, GlenMor Equipment owner. "We serve our customers by offering high-quality, dependable equipment like the ASV line of products, which we know always perform well in challenging conditions."
GlenMor has a full service department that provides maintenance, repairs and parts.
Source: ASV Holdings Inc.