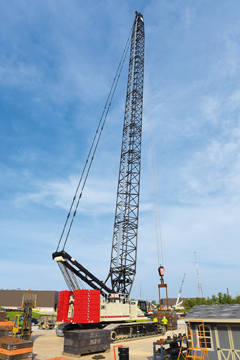 All-New Link-Belt 348 Series 2

Link-Belt Cranes introduces the all-new 348 Series 2 lattice crawler crane. Over the years, Link-Belt's 348 class of lattice crawler has been job proven on projects all over North America. Crane owners and operators will have a lot to like about the new 348 Series 2 273 t lattice crawler crane.
First shipments of the new 348 Series 2 will begin shortly following final testing in Lexington, Kentucky.
Source: Link-Belt Cranes