Nominations
---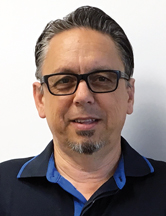 Le Groupe Terapro est fier d'accueillir Claude Cloutier au sein de son équipe, à titre de directeur des ventes, division compacts et utilitaires.
Depuis juillet, monsieur Cloutier est en charge des ventes de la nouvelle division Compacts et produits utilitaires qui distribue les équipements CASE Construction et New Holland. Il représentera les 16 succursales du groupe avec l'équipe de ventes qu'il mettra en place prochainement.
Claude Cloutier cumule plus de 20 ans d'expérience en vente de machineries. Il a su faire sa marque grâce à son excellent sens du service à la clientèle, à son charisme ainsi qu'à sa créativité.
Employant 300 personnes, Terapro est un regroupement de concessionnaires qui œuvre dans le domaine de la machinerie avec 2 divisions : 9 concessionnaires dans la machinerie agricole avec la marque New Holland Agriculture sous les bannières Inotrac et Machinerie CH; et 7 concessionnaires de machinerie de construction avec la marque CASE Construction sous les bannières Longus et J.R. Brisson.
Source: Groupe Terapro
---
Produits de Construction Derby inc. annonce la nomination de Toby Bostwick au poste de vice-président au développement des affaires. Monsieur Bostwick supervisera le service à la clientèle, la recherche et le développement, les réclamations et les garanties, ainsi que la gestion des produits, en rapprochant l'équipe de développement des produits de l'expérience client.
Afin d'appuyer davantage la stratégie de croissance de l'entreprise, Mathieu Piché a été promu au poste de responsable recherche et développement, et Jean-François Tanguay à celui de responsable du service à la clientèle. Tous deux répondront directement à Toby Bostwick.
Avec 17 ans d'expérience dans la construction et les produits de construction, monsieur Bostwick est un cadre chevronné dans le domaine du développement de produits. Avant cette promotion, Toby Bostwick occupait le poste de directeur du développement des produits, où il supervisait la conception des produits des marques de bardeaux et de pierre Novik et Tando.
Source: Produits de Construction Derby inc.
Appointments
---
Strongco Corporation recently announced the appointment of Oliver Nachevski, formerly vice president, Construction Equipment, to the position of vice president and COO.
"Over the past several years, Strongco has undergone significant change in an effort to reposition the business and focus on our core strengths. The creation of the COO role will provide more centralized leadership, with the goal of delivering greater operational excellence during the next phase of stability, sustainability and strategic growth," said Robert Beutel, executive chairman of Strongco. "Oliver's many years of service at Strongco, combined with his demonstrated leadership, make him well suited to propel our operating initiatives across all of the business units. On behalf of the Board of directors, I look forward to him bringing this experience and commitment to his new post."
In his new position at Strongco, Mr. Nachevski will oversee all operations, including Construction Equipment, Cranes and Finance, and will play a key part in coordinating and integrating the business for maximum efficiency and reward.
Oliver Nachevski joined Strongco in 1996, and in that time he has made a significant impact on many facets of the business. He has held many titles, such as controller, Western Division, where he earned a CGA designation in Alberta. In 2004, he accepted a position at head office as assistant controller and national credit manager, and later director, National Credit and Inventory. In 2008, he became operations manager, Cranes and Material Handling Division, and in 2012 was promoted to lead the implementation of Strongco's new SAP computer system as director, Dealer Management System Implementation. In 2013, he was appointed regional vice president, Case and in 2016 promoted to vice president, Construction Equipment, which centralized leadership for both Strongco's Case and Multiline/Volvo divisions.
Source: Strongco Corporation
---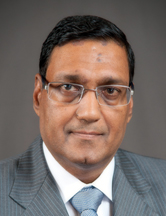 On July 25, 2018, Roy Littlefield, executive vice president of the Tire Industry Association (TIA) officially announced the names of the honorees for the 2018 Hall of Fame Award, TIA's highest honor and one of the most prestigious accolades of the tire industry at a global level. Arvind Poddar, chairman and managing director of Balkrishna Industries Limited (BKT) will be officially inducted into the association's Hall of Fame on the occasion of the Tire Industry Honors Awards Ceremony. The event will take place at the Paris Las Vegas Hotel on October 29, one day before the opening of the 2018 SEMA Show, the leading automotive specialty and aftermarket fair, held at Las Vegas.
The TIA was founded in 1920 in the U.S. Having started as a national organization, the TIA is today an international non-profit organization operating at a global scale and representing all segments of the tire industry. The association is committed to enhance the image of the tire industry promoting safety, training and education as well as conventions, advocacy, certifications and publications for the tire industry.
The TIA Hall of Fame dates back to the year 1985, in which the first celebrities of the tire industry were inducted. The TIA Hall of Fame aims at honoring and preserving the names of outstanding personalities, whose likewise outstanding accomplishments have brought fame to the tire, rubber, and transportation industries. The award is the TIA's highest honor that is conferred yearly to players in the tire industry – whether they are manufacturers, inventors, suppliers, dealers or retreaders.
"I cannot but consider the announcement of this prestigious – I dare to say the most prestigious – award in the tire industry as a great honor that fills me with pride from both a personal and professional point of view," stated Mr. Arvind Poddar, chairman and managing director of BKT. "Without any doubt, this is a great moment and a great achievement for my personal development and my professional carrier. It is also a confirmation of the passionate spirit and commitment that drives all our projects and all people in our company aiming at being an example for future generations."
Entering the TIA Hall of Fame, not only means a personal accolade for BKT's CEO. This award is fully in line with the multinational group's commitment, growth and evolution in the course of the years, which has turned the company into a benchmark for the global Off-Highway tire market thanks to extraordinary achievements in terms of innovation and sustainability, offering one of the most extensive product portfolios in the segment.
---
Continental Commercial Specialty Tires has appointed Pavel Prouza the head of sales and marketing for the Americas. In this role, he will oversee all material handling, earthmoving and agriculture tire business in North America, Central America and South America. The appointment is effective immediately.
Mr. Prouza joined Continental in 2007, with Continental's acquisition of Siemens VDO where he served as the focus factory controller. With Continental, Mr. Prouza has spent time working and living in Auburn Hills, Michigan, and Silao, Mexico. Most recently, he was the head of controlling for Commercial Specialty Tires in Hanover, Germany.
Pavel Prouza holds a MBA from the Czech Management Institute and a master's degree from the Czech University of Life Sciences. He will report directly to Enno Straten, the global head of Commercial Specialty Tires.
"With his experience at the headquarters and his deep knowledge and experience in the Americas, Pavel Prouza heading the team will further strengthen our position in the American markets," said Mr. Straten.
Pavel Prouza succeeds Federico Jimenez, who is joining the Commercial Specialty Tires team in Spain as the key account manager for EMEA (Europe, Middle East and Africa).
---
Hatz Diesel of America has promoted Vicki Zarletti to Inside Sales Coordinator as part of its continuing program to expand customer support throughout North America. Ms. Zarletti has been a valued member of the Hatz family for more than 20 years and has served in several sales support positions within the company. She will assist in quoting and processing engine orders, production scheduling, customer forecasts and marketing support.
Hatz Diesel is a worldwide leader in the manufacture of high quality
diesel engines from 3 to 78 HP that are used in industrial, construction, military, marine, railroad, turf care, power generation, material handling, agricultural, mining, transportation, forestry and rental equipment applications.
Source: Hatz Diesel of America