Roadbuilders Machinery & Supply Joins McCloskey Team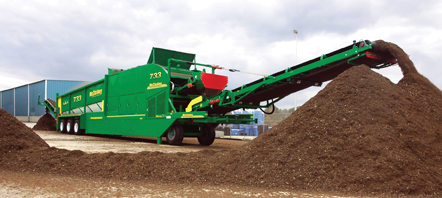 McCloskey International, a leading designer and manufacturer of innovative screening and crushing products, is pleased to announce that Kansas-based RoadBuilders Machinery and Supply Co., Inc. has become the official distributor of the McCloskey line for the states of Kansas and Nebraska and portions of Missouri.
"Our acquisition of the McCloskey line of products will help us meet the niche needs of our customers with equipment that our existing lines can't," says Joel Johnson, RoadBuilders' Aggregate sales manager. "Having McCloskey trommels, screeners and conveyors in stock is definitely going to open up new markets for us, particularly in the aggregate area with new customers in landfill applications and government contracts."
"We extend a warm welcome to Joel Johnson and the rest of the staff at RoadBuilders," says John O'Neill, McCloskey vice president. "Their commitment to excellence and innovation make them a valuable addition to the McCloskey family."
Founded in 1985, RoadBuilders Machinery and Supply Co., Inc. operates out of five branches - three in Nebraska, one in Kansas, and its newest location, Mid-West Equipment, in Springfield, Missouri. In addition to McCloskey, the firm represents over 20 other manufacturers of construction and heavy equipment, including Sennebogen, Esco and Komatsu.
Source: McCloskey International Limited