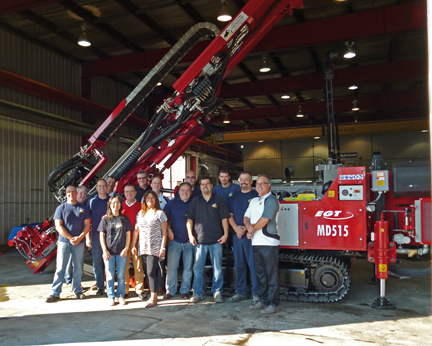 Open House at Eastrock
With over 20 years of servicing customer into the drilling and pilling industry, Eastrock greeted its customers to an open house at its Ottawa location.
This special day was held on September 12 and was a great opportunity to exchange and present new products and featured field of expertise.
During the occasion, Eastrock was pleased to present its EGT hydraulic drills, Furukawa rock drills, ICE hydraulic vibro, DrillKing DTH hammer and many more. Our group of field support, parts and sales staff were on hand to answer questions, demonstrate and offer support to their guests.
Eastrock's entire team was really proud of that first ever Open House and kindly take this moment to offer their appreciation to the customers, to have made that day possible.
Source: Eastrock inc.