GM Reveals All-New 2015 SUVs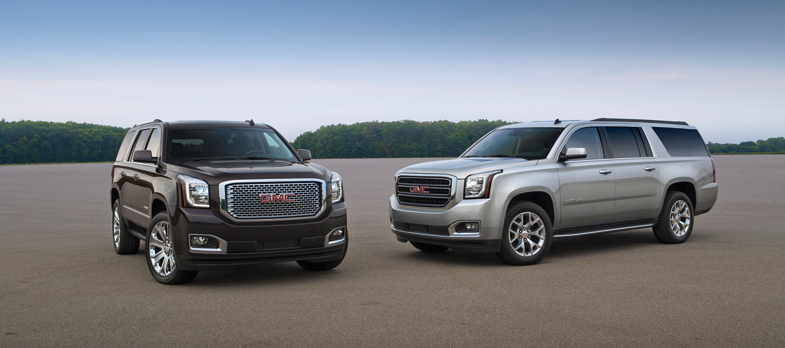 Chevrolet and GMC recently revealed all-new versions of their segment-leading full-size SUVs – the Tahoe and Suburban and Yukon and Yukon XL. Thanks to a new family of advanced EcoTec3 engines, the four new SUVs are expected to deliver the segment's best V-8 fuel economy.
The 2015 Tahoe and Suburban, revealed in New York, are designed to be more functional and refined while offering more safety features and a greater range of advanced technologies for today's connected customers.
The all-new 2015 Yukon, Yukon XL and flagship Yukon Denali, models, shown in Los Angeles, will deliver greater capability and refinement, with more power, new fold-flat rear seats and a quieter interior.
Chevrolet and GMC together are responsible for three of every four vehicles sold. The sales and revenue generated would be equal to a Fortune 400 company.
With a 74% market share through August this year, General Motors' dominance in the segment is clear. So far in 2013, Chevrolet and GMC have sold 125,000 Chevrolet Tahoes and Suburbans and GMC Yukons and Yukon XLs
Source: General Motors