Final Report on BAUMA CONEXPO AFRICA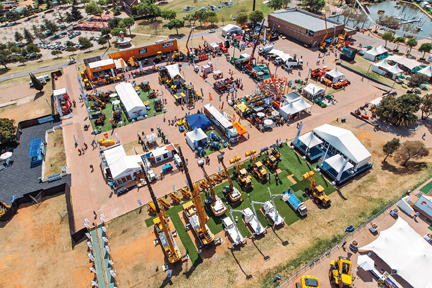 More visitors from sub-Saharan Africa, and high-caliber participants: BAUMA CONEXPO AFRICA, which took place from September 15 to 18, 2015 at the Johannesburg Expo Centre, has established itself as the most important event for the sector in Africa.
14,300 visitors from 75 countries attended the second edition of the International Trade Fair for Construction Machinery, Building Material Machines, Mining Machines and Construction Vehicles. 13% of the visitors came from outside of South Africa with a significant increase in percentage from sub-Saharan Africa. The top 5 visiting countries from Africa besides the host country were (in this order): Zambia, Zimbabwe, Namibia, Mozambique and Botswana. In addition, for the first time there were delegations from Ethiopia, Kenya, Mozambique, Nigeria and Zambia.
Stefan Rummel, managing director of Messe München, expressed his satisfaction: "We have achieved our goal of welcoming more and higher-quality visitors from the sub-Saharan region. BAUMA CONEXPO AFRICA has now without doubt established itself as a platform for the industry that brings together African and international companies." Megan Tanel, vice president for Exhibitions at the Association of Equipment Manufacturers (AEM), agrees: "Africa continues to be an important market for our North American equipment manufacturers. BAUMA CONEXPO AFRICA is the event to not only enter into the market but also to engage with existing customers."
In total 616 exhibitors from 42 countries showcased their new products and innovations for the African market on 68,000 m2 of exhibition space.
The next BAUMA CONEXPO AFRICA will take place in 2018 in Johannesburg.
Source: Messe München,
Association of Equipment Manufacturers