Rotobec at the CWRE
Rotobec will be attending the Canadian Waste & Recycling Expo (CWRE), thatwill be held November 4-5, 2015, in Montreal, Quebec.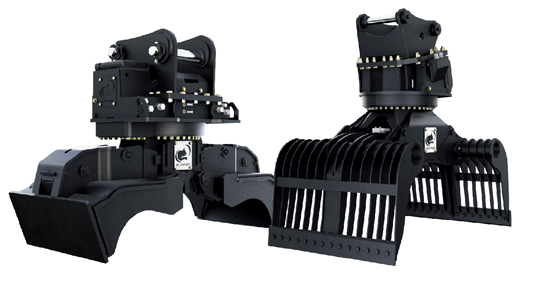 Rotobec's attachments for scrap include the RPA (Rotobec Power Attachment) in trash, waste and compactionconfigurations, as well as the Light Duty Grapples, which include the Multi-Purpose Grapple and the Waste CollectionGrapple.
Rotobec RPA's are available with either a dangle rotation or an RGP-positioned rotation which feature bolt-on lugging and valve-on-swivel technology. They come standard with Rotobec'c built-in house 5,000 PSI cylinders, while the Light Duty Grapples have both high pressure and low pressure options. The cylinders are manufactured with a bolt-on head design for simple maintenance.
All grapples are backed by Rotobec's 18 month/3,000 hour warranty.
Source: Rotobec