International Specialized Trailers Chooses Haldex ABS
and Gold Seal Actuators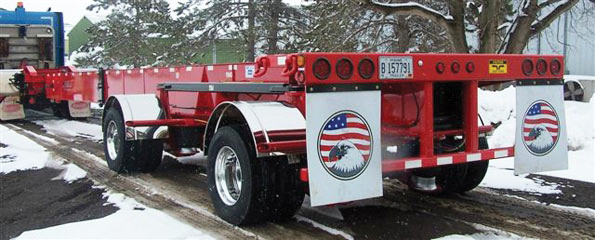 International Specialized Trailers Manufacturing in Litchfield, Minnesota, has chosen the Haldex PLC Select Full Function Anti-lock Braking System (FFABS 2S/1M) and Gold Seal® Actuator.
Haldex PLC Select Full Function ABS has an integrated control valve that performs all ABS control functions including service braking, spring brake control and anti-compounding. The single patented FFABS valve replaces up to three separate valves to minimize parts, plumbing, system weight, installation time, potential failure points, maintenance requirements and troubleshooting procedures. The Gold Seal® Spring Brake includes unique design features to save time and money by reducing maintenance costs and downtime expenses. Design features include long-lasting special heat-treated power spring which produces maximum output force and the zinc-plated push rod for added corrosion protection. Gold Seal models are available for both S-Cam and Air Disc Brakes.
Haldex offers Gold Seal® Spring Brakes in 12 different sizes to meet every air brake system for trailer applications. Every Haldex Gold Seal® Spring Brake is backed with a four-year, unlimited mileage warranty.
Source: Haldex Commercial Vehicle Systems,
International Specialized Trailers Manufacturing