iQ Power Tools' Inaugural War on Dust a Resounding Success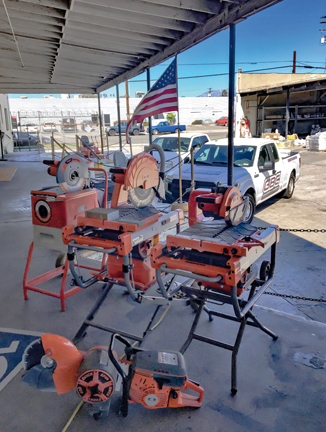 iQ Power Tools' "War On Dust 2019" Campaign has been a huge success.
In early March, the iQ team and trailer hit the road, bringing awareness and education as part of its crusade against silica dust. The War on Dust crusaders visited over 40 facilities across the U.S., their primary focus being to raise awareness about the true dangers of silica. And, in addition to doing so, provided training on ways to eliminate dust and slurry mist at the jobsite.
These informative and in-depth and highly interactive presentations on the health hazards of silica, OSHA Standards and hands-on tool demonstrations were highly successful.
Attendees at this year's Hardscape North America, held October 16-19, 2019 in Louisville, Kentucky, had the opportunity to see all the tools in action at iQ Power Tools' booth.
Source: iQ Power Tools