A GMC C5500 4WD and SRG Equipment for Lac-du-Cerf
The Municipality of Lac-du-Cerf, in Quebec, recently took delivery of a GMC Top Kick 5500 (4WD) truck for its Public works department. The truck is equipped with a complete snow removal package manufactured by Le Groupe SRG Inc. located in Sainte-Agathe-des-Monts in the Laurentians, north of Montreal. The equipment package includes a four-season dump body / spreader box, a reversible snow plow, a side wing and a low profile harness.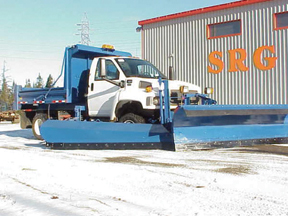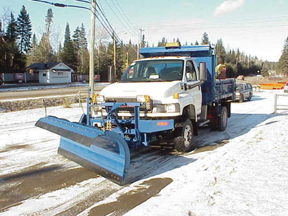 This rugged yet agile truck is able to handle snow removal, recreational area and park maintenance and day to day road maintenance operation in this mountainous area.
Since 1983, Le Groupe SRG has manufactured and designed many types of municipal equipment for vehicles of 8000 kg to 37,000 kg GVWLe Groupe SRG manufactures dump bodies, delivery platforms, as well as "U" and "V" shaped salt spreaders. In addition to manufacturing their own equipment, Le Groupe SRG installs and repairs all brands of equipment, all under the same roof.
Source: Le Centre du Camion Cartier GMC,
Gilles Corriveau, (418) 847-6000

Le Groupe SRG Inc.,
Giovanni Fiorio, (819) 326-4896