FECON National Meeting & Demo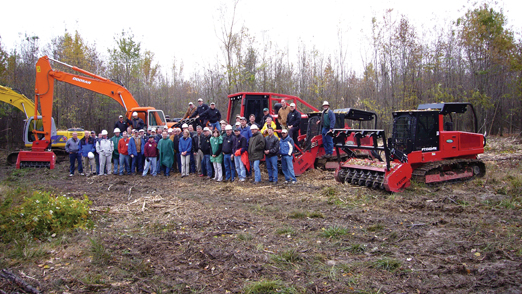 FECON, Inc. hosted dealers from across the United States and Canada at their 2006 "Improve Your Game" National Sales Meeting in Cincinnati, Ohio last October. Fecon dealers were welcomed with a "Kick-Off, Meet & Greet" Reception which was followed by a day and a half of Field Demos and Classroom Training. FECON demonstrated 7 machines including their new FTX440 Track Carrier and SH340 Stump Grinder for Excavators. And, FECON introduced and demoed the new FTX325 Mid-Sized Track Carrier and its new line of Mini Grapples for Mini Excavators and Mini-Skid Steers.
FECON, Inc. manufactures the Bull Hog® Mulcher, FTX Track Carriers, Tree Shears, Grapples and Stump Grinders for Vegetation Management and Reforestation.
Source: FECON, Inc.