Rio Tinto Selects BreadCrumb® System to Increase Efficiency and Production at a Utah Mine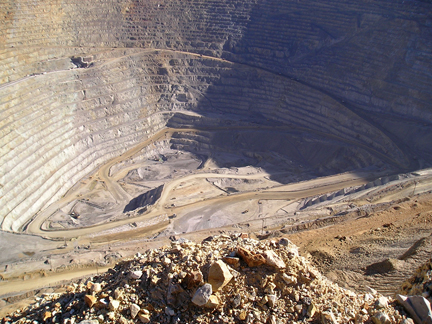 Rajant Corporation, a leading provider of portable, reliable, and adaptable wireless networking solutions, announced today that its BreadCrumb® wireless mesh system has been selected by the Kennecott Utah Copper Corporation (KUCC) wholly owned subsidiary of Rio Tinto as its primary communications platform for operations within the Bingham Canyon Copper Mine, the world's largest open-pit copper mine. The Rajant BreadCrumb® system will enable KUCC to gain additional operational efficiencies by tracking, monitoring and managing its copper mining operations.
"Enabling Kennecott to streamline its complex mining operations was the primary goal of using the Rajant BreadCrumb® wireless mesh system," said Gary Anderson, senior vice president of Mining for Rajant. "We knew they required a high number of moving wireless nodes for improving mine monitoring and control. The Rajant InstaMesh® software running on the wireless BreadCrumb® units connects hundreds of devices to each other while rapidly transporting critical operational data."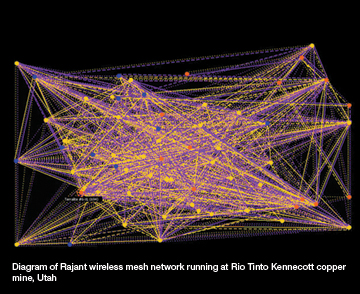 Kennecott has successfully implemented a large number of Rajant BreadCrumb® systems in an interconnected network that allows loader trucks, shovels, pumps, laptops and other production equipment to communicate with each other in real-time. These systems are a mix of secure access nodes that enable data and voice communications across a meshed, self-healing network for fleet dispatch, health monitoring and other critical mining applications. Many of the devices that require wireless communications are moving at all times throughout the wireless mining infrastructure. The BreadCrumb® nodes rapidly adapt to any changes in the network topology, assuring that IP traffic uptime and bandwidth are maximized.
"Rajant is very proud to be part of Kennecott, the world's largest open pit copper mine. KUCC is a great customer and we look forward to continuing to help them as well as other mines in the industry increase operational efficiencies with our BreadCrumb® solution." said Bob Schena, CEO of Rajant Corporation.
Source: Rajant Corporation