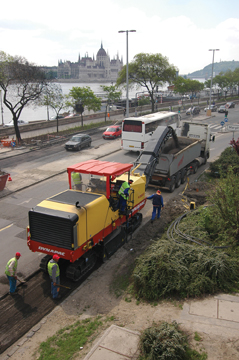 A New Breath in Eastern Canada for Dynapac
In 2009, Dynapac Canada is proud to announce a New Dealers association for Eastern Canada.
J.A. Larue will be looking at our Quebec based customers. J.A. Larue is an outstanding customer service reputation. In New Brunswick our new team mate is Selco Equipment who is also well known in the Province.
In Nova Scotia and Prince Edward Island, Wilson Equipment, our dealer for close to 20 years, will continue a strong representation for the Dynapac products.
Not the least is Stone Valley Equipment, located in Newfoundland, that will represent our line and support our equipment.
Whether it is a soil, asphalt compactors, planers or pavers, our new Team will promote, offer and support Dynapac Equipment.
Source: Dynapac Canada