Nominations
Isabelle Beaumier a été promue au poste de coordonnatrice à la Location de camions court terme chez PacLease Kenworth Montréal. Isabelle compte plus de 10 ans d'expérience chez Kenworth Montréal et PacLease.
PacLease offre une gamme diversifiée de camions : tracteur Kenworth T800 de ville avec ou sans PTO, tracteur couchette, camion porteur avec ou sans réfrigération, camion hybride et le tout petit dernier un camion boite sèche de 5,5 m (18') ne nécessitant pas de permis de conduire spécial classe 3.
Source: Paclease Kenworth Montréal,
514-213-6509
---
La direction de Diesel-Bec Inc. tient à annoncer la nomination de François McArdle à titre de coordonnateur aux ventes.
Monsieur McArdle jouit d'une expérience de plus de 25 ans dans la vente des moteurs diesel et des génératrices. Il saura conseiller et offrir le support technique à toute l'équipe des ventes.
Diesel-Bec est le distributeur des moteurs diesel John Deere et Yanmar pour la province de Québec.
Source: Groupe JSL, Diesel-Bec
---
André R. Ruest, directeur des ventes chez Camions Lourds de Montréal a le plaisir d'annoncer la nomination de Serge Côté au poste de représentant des ventes pour les camions Mack.
Serge Côté sera basé à la succursale d'Anjou, et aura la responsabilité des secteurs, Montréal-Est et Lanaudière. Il compte plus de 30 ans d'expérience dans le domaine du camionnage en tant que mécanicien, contremaître, directeur de service et représentant des ventes.
Source: Camions Lourds de Montréal
succursale Anjou, 514-353-6225
Appointments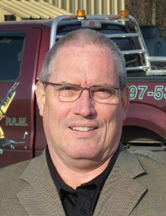 Danny Morrissette, managing director at RNP Industries Inc., is pleased to announce that Jean Cayer has joined the company in the position of New Business Developement representative.
In the past, Jean Cayer has been involved in drilling, mining and industrial equipment. He brings with him over 15 years of experience in new market development and marketing.
RNP Industries is a leading specialist in the design and manufacture of productivity-enhancing equipment. Its most famous product – P.A.M. – was the winner of the "Expert Choice Award" for MIP2008 "Most Innovative Product" of the year in the "Demolition and Repair" category at the World of Concrete held in Las Vegas in January 2008.
Source: RNP Industries Inc., 1-888-697-5355
---
Éric Nadeau, vice president of Marindustrial, is proud to announce the appointment of Yvon Lajoie as Marindustrial general director in Montreal, Quebec, and branch supervisor in Moncton, New Brunswick, and Oakville, Ontario.
Yvon Lajoie joined Marindustrial, Moncton branch, in the position of branch manager for the period of 2004 to 2007. Most recently, he served as branch manager for Eastern Canada for the company SMC Pneumatics Canada Inc., the world's largest manufacturer of pneumatic components.
Founded in 1991, Marindustrial is serving industrial and marine customers. Marindustrial is the Twin Disc distributor and service center for Eastern Canada. Twin Disc manufactures heavy-duty powershift transmissions, marine gears, power take-offs (PTO), clutches, pump drives, torque converters and other power transmission components. Marindustrial also offers distribution and after sales service for industrial engines, generator sets and power units, engine accessories and components for industrial applications.
Source : Marindustrial, 1-800-363-2259
---
London Machinery Inc., a subsidiary of Oshkosh Corporation, has appointed Robert Monchamp as its general manager. In his new role, he will have oversight responsibility for all aspects of the company's operations and management team.
Robert Monchamp started with London Machinery in 1992 and has held positions as parts manager, Montreal branch manager and most recently as the Canadian sales manager. Prior to joining London, he worked for a heavy equipment manufacturer.
He received his bachelor's degree from the University of Quebec in Economics and Finance.
Source: London Machinery Inc.,
1-800-265-1098 Ext. 224, cell: 519-661-9213
---
Joy Global Inc. recently announced that Randal W. Baker will join the company as president and chief operating officer of its surface mining equipment business, P&H Mining Equipment, and executive vice president of Joy Global Inc.
Mr. Baker joins Joy Global from CNH Global N.V., where he was president and CEO of their agricultural equipment business, which sold products under the Case IH brand name.
Prior to joining CNH, he spent 14 years in a series of progressively senior leadership roles in the mining equipment industry, which included management positions with Tamrock Corporation, the Construction & Mining Division of Ingersoll-Rand, and Komatsu. At Komatsu, Mr. Baker was vice president and general manager of the Mining Division.
"Randy brings us a tremendous balance of industry experience, global business leadership and drive for performance," said Mike Sutherlin, president and chief executive officer. "I know he will make a quick start and have a long term impact on our business. As such, Randy is a major addition to a strong management team that will continue to deliver leading performance to both our customers and our shareholders."
Source: Joy Global Inc.
---
Thompson Pump & Manufacturing Co., Inc. of Port Orange, Florida, celebrates the 25th employment anniversary of Dale Conway, vice president of Engineering.
Mr. Conway has held many positions in the manufacturing and engineering sectors of Thompson Pump since 1984. He currently oversees all engineering departments and technical aspects of the pump business such as manufacturing engineering, quality assurance and research & development.
Dale Conway is a graduate of the University of Central Florida with a Bachelor of Science degree in Mechanical Engineering and is a registered Engineer Intern in the State of Florida. He is a trained ISO 9001 internal auditor and successfully implemented an ISO9001 compliant quality management system at Thompson Pump. He has attended and taught many pump-related seminars throughout the country and has authored several technical papers.
"I congratulate Dale on his 25th anniversary at Thompson Pump", said Bill Thompson, president, Thompson Pump. "His consistent dedication to providing and improving quality products is what makes Thompson Pump the industry leader."
Source: Thompson Pump & Manufacturing