Cooperation Creates New Water Expertise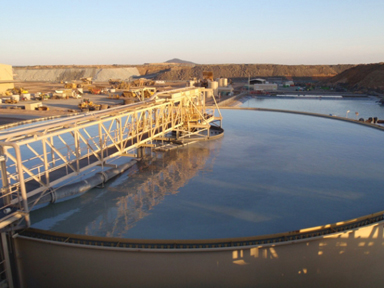 Outotec Oyj and Kemira Oyj decided to join their complementary expertise last September. The companies began collaborating in developing solutions for the mining industry and oil sands processing, as well as associated sustainable industrial water treatment.
"The companies' expertise and business operations complement each other, creating excellent prerequisites for cooperation. Both companies operate globally, with the same value base," emphasises chief technology officer Kari Knuutila from Outotec Oyj.
Outotec markets separation technologies and equipment for the mining and metallurgical industries. Kemira manufactures and delivers water chemicals and water chemistry expertise for the process industry.
"By combining these areas of expertise we are able to offer significant added value and new solutions to our customers," adds Mr. Knuutila.
According to Kari Knuutila, Kemira's water chemistry expertise and Outotec technologies help to optimize mining and metallurgical processes and improve the operation and profitability of these processes. Cooperation is divided into commercial and research cooperation.
"In our commercial cooperation we are looking for solutions to meet the needs of our customers. The cooperation comprises problem-solving for our current customers, process improvements, and process solutions required by new industrial investments," continues Mr. Knuutila. "Through our research-related cooperation we will work towards introducing new equipment and chemical innovations to enhance separation technology in the process industry. This way we also develop both companies' competitive advantages over other competitors."
The cooperation serves also both companies' interest to find new openings in different application areas and new solutions for topical environmental challenges, such as the handling of oil sands in Canada.
"We also cooperate in funding a five-year long research program at the University of Alberta, which works towards enhancing the sustainable use of water in the processing of Canada's oil sands. Through water professorship we expect to gain basic knowledge on the behavior of oil-water-sand emulsions, information which can be utilized directly in practical applications," concludes Mr. Knuutila.
The companies have long-term experience of research cooperation and workshops. The recently launched collaboration utilizes also the research programs of the Center of Water Efficiency Excellence, established in March 2010 by Kemira and VTT Technical Research Centre of Finland.
Source: Outotec Oyj