New Green and Cost-Effective Sound Reduction Product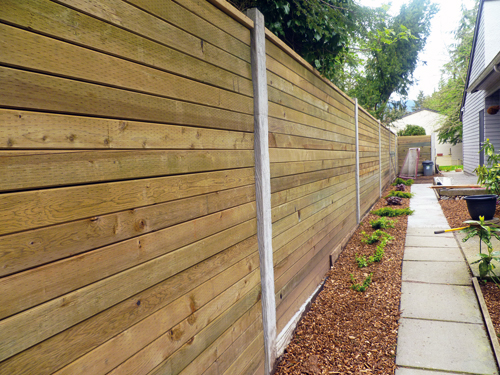 A new wood sound abatement system made of B.C. Coastal hem-fir and developed by FPInnovations and Western Forest Products is providing municipalities with a natural, sustainable option to reduce traffic noise. The environment-friendly and cost-effective wood-concrete hybrid sound-abatement system meets and exceeds code requirements with a smaller environmental footprint than other systems. And it does all this while bringing the warmth and aesthetic appeal of wood to communities adjacent to roads and highways.
The wood barrier is made from sustainably managed hemlock wood products manufactured on Vancouver Island.
"This product plays on the strengths of wood - renewable, light-weight, long lengths and low cost - making it competitive with concrete systems that currently have almost 100 per cent of the sound abatement market in Canada," said Peter Lister, Vice-President Forest Operations and Wood Products, FPInnovations. He added, "Research on this project had been conducted by FPInnovations for almost two years prior to its commercialization."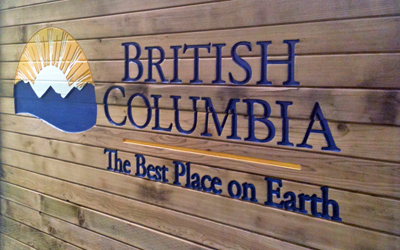 Western Forest Products Chief Operating Officer Don Demens said this specialized hemlock product is both environmentally sustainable and visually attractive. "Western is committed to developing new markets for our products and we have worked closely with FPInnovations to develop a really effective sound barrier. Not only is it more attractive than concrete, but it is dramatically more cost-effective, at a time when governments are looking to stretch taxpayer dollars further," said Mr. Demens.
The hemlock sound abatement system was developed through the BC Coastal Forest Sector Hem-Fir Initiative, a project co-sponsored by the Government of British Columbia and Natural Resources Canada.
The City of Burnaby has purchased the product and plans to install a 3-meter-high (10-foot-high) sound abatement system along a stretch of Marine Drive. Additionally, special projects in Greater Vancouver have been identified as ideal locations for wood barriers, including the Perimeter Road Projects and upgrades to Highway 1.
Source: FPInnovations