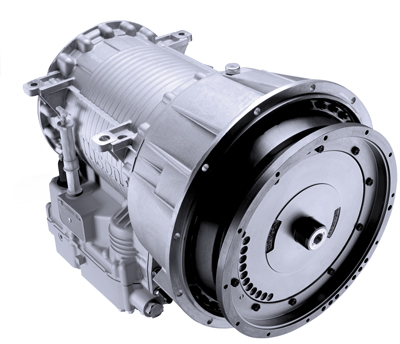 Hino Trucks Signs
Long-Term Exclusive Agreement
with Allison Transmission
Eric Smith, vice president, Sales, Hino Motors Canada, Ltd., announced recently that Hino Motors Manufacturing and Allison Transmission, Inc. have signed a multi-year, long-term agreement that will make Allison Transmissions the preferred and exclusive automated transmission supplier in Class 6 & 7 trucks in North America.
By this new agreement, Hino Motors Canada, Ltd. will be able to offer its customers enhanced transmission coverage on Allison equipped vehicles. An enhancement to the warranty coverage on the 3000 Series means that all Allison 1000, 2000 and 3000 Rugged Duty Series(RDS) transmissions will be covered by a 3-year, unlimited kilometres warranty starting with 2013 model year trucks.
This agreement strengthens the already important relationship between Hino and Allison.
Source: Hino Motors Canada, Ltd.