Nominations
Jean Paré, directeur général de la compagnie Montréal Hydraulique, est heureux d'annoncer la nomination de Michel Levesque à titre de représentant des ventes hydrauliques pour le territoire de Montréal et de la rive-sud de Montréal.
Avec plus de 30 années d'expérience dans le domaine de l'hydraulique, Monsieur Levesque se fera un plaisir de répondre à vos besoins en ce qui concerne la réparation sur équipements mobiles : articulés, ''boom truck'', grues et systèmes hydrauliques tel que wet line kit.
Source: Montréal Hydraulique,
cellulaire : 514-668-1244
---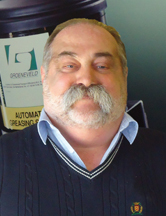 Jean-Guy Alepin, président de Systèmes CPL Québec inc. est très heureux d'annoncer la nomination de Michel Métras au poste de représentant pour les systèmes de graissage automatisés de marque Groeneveld.
Michel Métras compte 26 années d'expérience au niveau des ventes municipales, gouvernementales et contracteurs. Il se fera un plaisir de vous conseiller dans le choix du système le mieux adapté à vos équipements.
Les Systèmes CPL Québec distribue et installe les systèmes de graissage automatisé Groeneveld depuis plus de 20 ans et est reconnue comme étant le leader dans ce marché.
Source: Systèmes CPL Québec inc.,
450-973-3434
---
ArcelorMittal annonce la nomination de Steve Wood au poste de vice-président et de responsable des activités de minerai de fer pour la région Amériques. Cette nomination a pris effet à compter du 1er novembre 2011. Steve Wood est en poste à Montréal, Québec, et est placé sous l'autorité de Kleber Silva, vice-président, responsable des activités de minerai de fer et membre du Comité de Direction d'ArcelorMittal.
Steve Wood est membre de l'Institut canadien des Mines et diplômé en génie minier de l'Université Laurentienne, au Canada.
Source: ArcelorMittal
Appointments
Dumas Contracting Ltd. is pleased to announce the appointment of Burger Greeff as CEO, commencing in 2012. Daniel Dumas, the founder and current CEO, will remain a director of Dumas and will continue to play an active role in the company's continued growth.
Mr. Greeff is a seasoned mining executive, bringing over 18 years of management experience in mining and contract mining. He joins Dumas from De Beers where he has held a number of senior management roles, most recently as CEO of De Beers Marine, the in-house mining contractor for De Beers marine mining operations. Prior to this Mr. Greeff was a general manager in De Beers Group Services, where he was responsible for De Beers' strategic business planning, supply-side strategy, business optimization and process improvements.
Source: Dumas Contracting Ltd.
---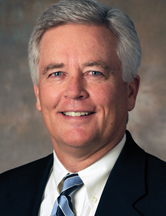 The board of directors of Merrick & Company announces that David G. Huelskamp has been selected as president of the firm, effective January 3, 2012. Merrick & Company is a global, employee-owned, multidisciplinary professional services firm specializing in the energy, national security, life sciences, and sustainable infrastructure markets.
The firm provides engineering, architecture, design-build, surveying, and geospatial technologies services.
Mr. Huelskamp will report to Ralph W. Christie, Jr., PE, who has been Merrick's chairman, president and CEO for nearly 15 years. As part of this transition, Mr. Christie will continue as chairman and CEO.
As president, Mr. Huelskamp will be responsible for the operations of the company and several corporate support functions within the organization. Mr. Huelskamp has been with Merrick for more than 15 years, and most recently he held the role of senior vice president, Business Development. He holds an engineering degree from the U.S. Air Force Academy and an MBA from Arizona State University.
Source: Merrick & Company