Appointments
---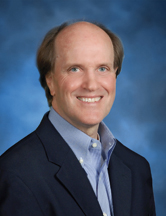 Jerome Lentz of Challenger Lifts has been elected chairman of the Automotive Lift Institute (ALI) Board of Directors for 2015. Voting took place at ALI's annual membership meeting November 3 in Las Vegas. Mr. Lentz's 2015 term will be his third as chairman of the ALI board.
"Under the direction of Jerome Lentz, ALI has achieved many milestones," says R.W. "Bob" O'Gorman, ALI president. "The past two years have seen significant growth in the ALI Lift Inspector Certification Program, the successful launch of the online version of the Lifting It Right vehicle lift safety training course, and the formation of significant partnerships with other vehicle service industry organizations. I look forward to working with him again in 2015."
In addition to Jerome Lentz, returning board members for 2015 include Jeff Kritzer of BendPak, Inc., Peter Liebetreu of Hunter Engineering Co., Stet Schanze of Gray Manufacturing Co., Inc., and R.W. O'Gorman.
New members include Stan Poweska of PKS Equipment & Engineering, Inc., Matt Webster of Vehicle Service Group, and Associate Class representative Gary Wainwright of Weco, Inc.
Representatives on the ALI Board of Directors are drawn from the North American-based vehicle lift manufacturers that belong to ALI. ALI's Associate Class membership is comprised of North American service organizations supporting the service bay with at least one ALI Certified Lift Inspector on staff. Associate Class members vote to elect their representative to the Board.
Source: Automotive Lift Institute (ALI)
---
Terex Cranes announces the appointment of Dean Barley as vice president and general manager, North America Cranes. Over the past year and a half, Terex Cranes has been working to improve customer and product support, reduce cost and complexity, and become easier to do business with. The company has aligned its resources and focused the organization to achieve these objectives.
In his role Mr. Barley, will continue to grow and expand the company's ongoing customer-focused efforts and strengthen customer relationships, before, during and after the sale of all product lines offered by Terex Cranes in North America.
Dean Barley brings an impressive resume to Terex Cranes, having served with the Terex Construction team in a series of leadership positions in both the UK and the U.S. Notably, he served as director of sales for North America, was promoted to Terex Construction Americas general manager and became vice president & general manager for the Construction Americas & Global Aftermarket business in 2012.
He assumes this role from Dan Slater, who has accepted the role of vice president, Terex Business System (TBS) and Manufacturing Strategy, Terex Cranes, based in Schaffhausen, Switzerland.
Source: Terex Corporation
---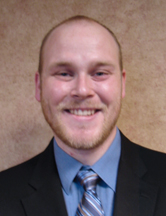 Hirschmann Automation and Control (PAT) is pleased to announce that Jason Dean has joined the Mobile Machine Control Solutions (MCS) division as technical sales engineer. In his new position, Mr. Dean's responsibilities include OEM sales, engineering support, and identifying new markets for the MCS product portfolio. Hirschmann's MCS division supplies information, monitoring, and control systems that meet OEM and aftermarket requirements in lifting applications.
Jason Dean has extensive experience with Load Moment Indicators (LMI) including system design, customer specification, and field reliability. Prior to joining Hirschmann, he worked in the crane industry as a product design engineer focusing on all aspects of machine design and support with a special focus on LMI systems, HMI interface, software, and electrical control systems.