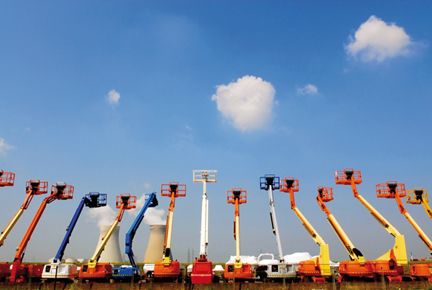 Official Opening at pascolift.ca
On September 15, 2014, Pascolift officially launched its operations. Its website proposes the sale and purchase of lifting equipment.
Pascal Houle, the owner, has had much experience in the domain with over 14 years of extensive working experience in the field of lifting equipment, such as are used in various sectors of the construction industry. He designed a new type of website, which presents many simplified and customized solutions for buyers and sellers of lifting equipment.
Pascolift facilitates access to the sale and purchase (the brokerage) of lifting equipment such as scissor lifts, boom lifts, telehandlers and used vertical lifts. The online business also provides a paper magazine which presents the available pieces of equipment. Furthermore, it has more than 15 consultants available to assist you across Canada.
Pascolift is working hard to become a reference in the online business, providing free electronic books (in PDF format) on parts, service and operations. The electronic books are presently available through a very simplified search engine especially developed by Pascolift. Many different lifting equipment manufacturers are currently on the site, presenting their lifting equipment models.
Whether you are a prospective vendor or seller and you are looking for valuable information, take a look at pascolift.ca.
In order to facilitate transactions, pascolift.ca offers lease-financing solutions from specialized institutions in the field.
Moreover, Pascolift will simplify the whole process by managing shipping and customs clearance, if necessary, for you.
Source: Pascolift