Nissan Patrol Y61 Marks Demise With Legend Edition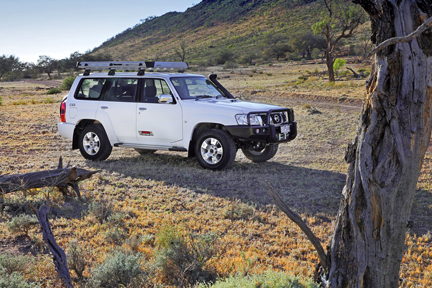 Nissan has developed the Y61 Patrol Legend Edition to celebrate its long heritage in Australia. Based on the Y61 Patrol wagon ST, the Legend Edition comes equipped with a lot of extra equipment and is limited to 300 units.
Powering the Y61 Patrol Legend Edition is the model's proven 3.0 l turbodiesel 4-cylinder engine, delivering 158 hp and a peak torque of 280 lb ft (with a 5-speed manual, between 2,000 – 2,400 rpm) and 261 lb ft (with the 4-speed automatic, at 2,000 rpm).
The Y61 Patrol's off-road capabilities come courtesy of various technical solutions.
The low ratio in the transfer case eases progress in steep and particularly rough terrain and the automatic locking free-wheeling hubs simplify off-road driving in rough conditions.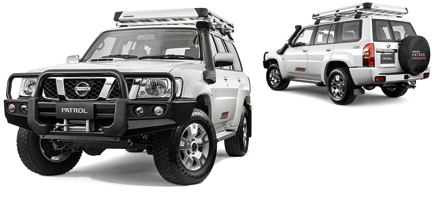 The rear differential lock helps deliver impressive traction in particularly tough terrain.
The suspension uses coil-spring all around. Stopping power is provided by 4-wheel ventilated disc brakes.
The Patrol Y61 Legend Edition comes fitted with 275/65R17 tires on alloy wheels.
Over the last 60 years, the Patrol has been regarded as an excellent off-road touring vehicle and its 95 l main fuel and 30 l sub-tank provide excellent driving range over long distances.
On sale since 1997, the Patrol Y61 has earned an enviable reputation as one of the world's most capable and respected off-road SUVs. Nissan's Y61 Patrol (wagon) and UY61 (cab-chassis) models have been popular with customers in need of capable and dependable off-road and workhorse performance in the most testing driving terrain. From farming to construction to transport and specialized heavy industries, these Nissan Patrol models have been popular and trusted fixtures.
"The Nissan Patrol has chiselled its reputation for ruggedness and dependability in some of Australia's harshest conditions," said Richard Emery, managing director and CEO of Nissan Australia. "Patrol has a long list of achievements in Australia, most notably being the first vehicle to cross Australia's remote Simpson Desert, which it did in 1962. We celebrated this milestone in 2012, just ahead of the Australian release of the impressive Patrol Y62 (currently sold in North America under the Infiniti QX80 and Nissan Armada brands), the natural successor to the highly credentialed Y61 Patrol wagon."
Source: Nissan Australia