Effective Lubrication Can Help Mining Industry Lower Costs and Boost Profits
Michelle Gibb-Taylor, Shell Lubricants Global PR Manager,
Special Collaboration
---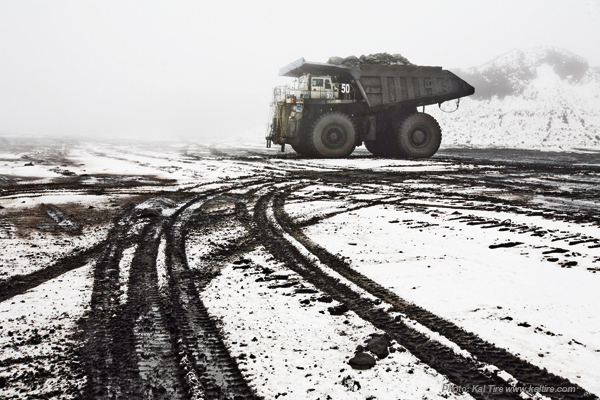 Only 41% of companies have the right lubrication procedures in place1 and 40% admit incurring costs of over US$250,000 ($335,000) from unplanned downtime.
Mining companies are significantly undervaluing the potential savings from effective lubrication, according to a new study by Shell Lubricants2. While 60% of companies recognize they could reduce costs by 5% or more3, fewer than 10% realize that the impact of lubricants could be up to 6 times greater. For the mining industry in North America alone, this could mean potential savings in excess of US$29.1 million4 ($39 million).
The Shell Lubricants sponsored research found that 96% of mining companies report experiencing unplanned equipment shutdowns in the last 3 years, with over half (56%) acknowledging this is due to their incorrect selection or management of lubricants. This is having a direct financial impact, at a time when cost competitiveness is a priority for mining companies.
The international study of mining companies across Asia, Europe and the Americas commissioned by Shell Lubricants reveals that many businesses do not realize that some of their critical operational factors can be significantly influenced by how lubricants are managed. For example, less than half realize that lubrication can influence unplanned down time, and 64% are not clear about how extended oil drain intervals can generate cost savings.
"About 40% of the companies we surveyed estimated that they had incurred costs of at least US$250,000 ($335,000) over the last 3 years from breakdowns due to ineffective lubrication. This shows potential for companies to achieve a significant boost to profits by working closely with a supplier like Shell Lubricants to improve equipment lubrication practices," said Renée Power, Shell Global Sector manager for Mining.
However, with maintenance managers facing budget and time constraints, and only 34% of businesses making use of regular visits from their lubricant supplier's technical staff, most are not well equipped to take action. The study revealed that only 41% of companies have all the recommended procedures in place to manage lubricants effectively5 and 59% recognize they do not conduct staff training on lubricants as regularly as they should. Misconceptions about lubricants are also evident, with 44% believing that all lubricants and greases provide the same level of performance.
"The impact of lubrication on Total Cost of Ownership is too often underestimated. Almost half of companies surveyed wouldn't expect to see a reduction in maintenance costs resulting from lubrication, but we have helped deliver over $44 million6 ($59 million) in savings to mining companies over the last 5 years. Longstanding experience in the mining sector enables Shell Lubricants to identify potential opportunities for lubrication to deliver significant business value. We work closely with customers to help them reduce operating costs and enhance equipment productivity by looking after the lubrication needs of their machinery – not just selecting the right product, but providing guidance so that it can be properly managed," commented Ms. Power.
"We are very aware that companies are under pressure to limit costs and often looking for immediate results. Achieving extended oil drain intervals, for example, is one way that customers can realize cost savings almost as soon as they upgrade their lubrication. As the oil or grease lasts longer, less frequent regreasing or oil changes are required, helping reduce overall cost of lubrication," added Renee Power.
Shell Lubricants has released a whitepaper to address some of these issues, and set out how profits can be gained by effective lubrication practices, firstly by selecting the right lubricant or grease for each application and, secondly, effectively managing the ongoing use and application of the lubricant.
Shell recommended procedures include: Delivery and storage of lubricants and/or greases, Oil change procedures, Oil dispensing systems, Efficient grease lubrication systems, Oil analysis, Training employees in lubricant selection and/or management.
This survey, commissioned by Shell Lubricants and conducted by research firm Edelman Intelligence, is based on 181 interviews with Mining sector staff who purchase, influence the purchase or use lubricants / greases as part of their job across 8 countries (Brazil, Canada, China, Germany, India, Russia, UK, U.S.) from November to December 2015. For more information, please visit www.edelmanintelligence.com .
Costs include maintenance, labor, fuel
Based on savings delivered to Shell Lubricants customers from 2011-2015.
Procedures included: Delivery and storage of lubricants and/or greases, Oil change procedures, Oil dispensing systems, Efficiency of grease lubrication systems, Oil analysis, Training employees in lubricant selection and/or management.
Documented customer savings from 2011 to October 2015. More information available upon request.