ROTO LOC® Underreamer Technology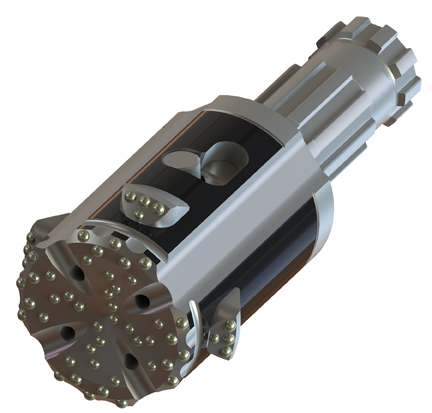 Center Rock, Inc. is proud to announce the new and improved ROTO LOC® overburden drilling system for casing advancement. Redesigned and easier to use, the new CRI ROTO LOC now offered in sizes from 127 mm to 91 cm (5.5" to 36"). With wings that lock in place ROTO LOC is able to drill straight, full diameter, holes through any rock formation.
The ROTO LOC eliminates the need for the expensive starter casing teeth or ring bits that are left in the hole using other casing advancement systems. 
If drilling straight holes is important you, you will be amazed by the straightness of the holes in any rock formation such as limestone, karst and granite, eliminating bent or broken casings.
Easily retractable wings now feature a positive looking design that can be used to retrieve casings and are easily replaceable.
Source: Selix Equipment Inc.