Municipalities Increasingly Rely on Electric Drive Vehicles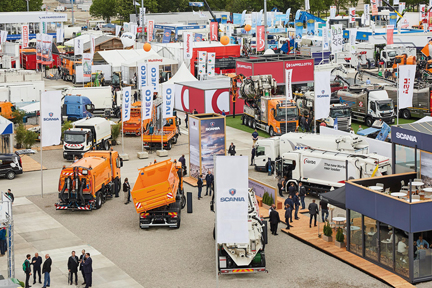 The major goals of cities and communities include modern environmental services with minimum emissions. That is why electric drives, among other things, are currently in particular demand. IFAT 2020 in Munich, Germany, will present both established solutions and new developments.
Less air pollution, fewer greenhouse gases, less noise – these are some of the wishes people have for modern urban life.
"Many municipalities have therefore been gradually switching their vehicle fleets to alternative, low-emission drives for several years now," said Frank Diedrich, director of the European manufacturer association EUnited Municipal Equipment.
"In waste collection, electric vehicles are now completely suitable for everyday use—and are already being used in many municipalities, especially in Switzerland," reports Bernd Sackmann, managing director of the German Municipal Vehicles and Equipment Industry Association (VAK).
Every 2 years, IFAT presents solutions for water, sewage, waste and raw materials management as well as solutions to make maximum use of resources and to close raw material cycles. The 2018 edition attracted 3,305 exhibitors from 58 countries and 142,472 trade visitors from 162 nations. The event occupied a completely booked space of 260,000 m2, divided among 18 halls and an outdoor area. The next IFAT will be held at the exhibition center in Munich May 4 - 8, 2020.
Source: Messe München GmbH