Continental Launches 2nd Generation On/Off Road Tires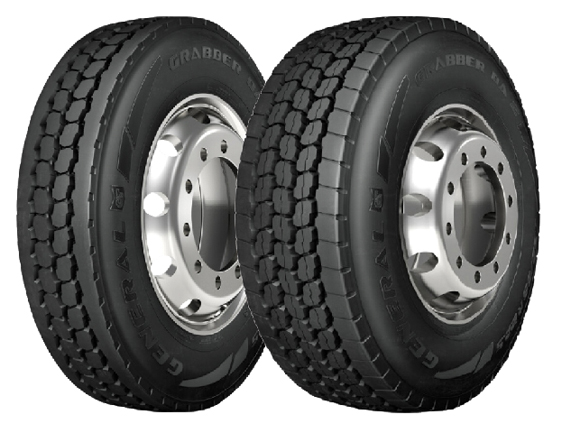 Continental recently launched a new lineup of General tires for regional on/off-road all position use called General Grabber OA 2 and OA 2 Wide Base (WB). These 2nd generation tires have a new tread compound to improve mileage, chip and chunk resistance, and protect the casing to allow for multiple retreads. The tires provide great traction, minimal stone retention, and durability.
The General Grabber OA 2 on/off-road all-position tire features 22/32" and 24/32" tread depth and a sidewall profile with curb rib to reduce damage from curbing, cuts, and abrasions. The patented innovative groove technology leads to minimum stone retention through a stone ejection system and extends casing life. The tire casing is constructed with 4 belts and a closed-shoulder 4-rib tread design allowing versatility in all wheel positions.
The General Grabber OA 2 WB on/off-road all-position tire features 21/32", 23/32", and 24/32" tread depth and an aggressive multi-service all-position tread pattern to provide excellent traction. The thick under-tread resists casing penetrations and damage allowing for multiple retreads and extending the life of the tires.
With 150 years of history, Continental develops pioneering technologies to make commercial fleets safer, more efficient, and more connected. Using innovative tire technology and digital fleet solutions, Continental optimizes tire lifecycle management to deliver the lowest overall driving cost.
Source: Continental Tire